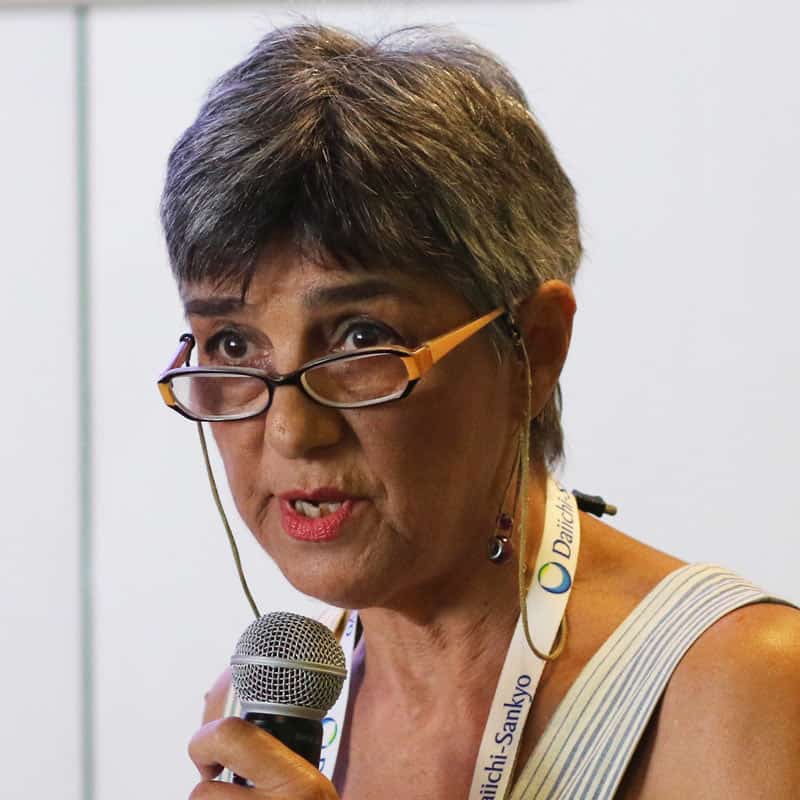 As Chair of the Board of Directors Dora brings a unique combination of personal experience as a patient with expertise in awareness raising campaigns on national and international levels.
Dora has been committed for many years to the cause of reducing the incidence and mortality of all cancers, and colorectal cancer in particular. She is an Associate of PASYKAF, the Cyprus Association of Cancer Patients and Friends. Joining in 1997, she was Head of Awareness there until 2018. She was also Chair of the Patient Advisory Committee of EuropaColon and later DiCE.
A colorectal cancer survivor, Dora underwent major surgery and has a permanent colostomy. After her recovery, she was elected municipal councilor for Nicosia, representing the Green Party. Before that, Dora worked as lecturer on Marketing, PR and Management Studies and was involved with The Cyprus Consumers' Association and the publishing of the first Good Food Guide of Cyprus.