Professor Stephen Halloran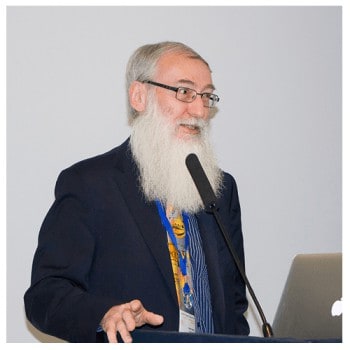 Professor Stephen Halloran directed the NHS Bowel Cancer Screening Programme (BCSP) Southern Hub and the NHS Guildford Medical devices Evaluation Centre (GMEC) and was Consultant Clinical Biochemist at the Royal Surrey County Hospital. He is Professor Emeritus (Clinical Biochemistry) at the University of Surrey.
Stephen was Editor-in-Chief of the Annals of Clinical Biochemistry, founding editor of www.labtestsonline.org.uk, director of the Surrey MSc in Clinical Biochemistry & Molecular Biology. He has published more than 40 papers on CRC screening and was a lead author of the European guidelines on colorectal cancer screening (published in 2010). Stephen continues as both a member of the UK's ministerial Bowel Cancer Screening Advisory Committee and an academic group which evaluates the Screening Programme. He is advisor to several government health organisations around the world on their implementation of population-based CRC screening programmes. He also founded and chaired the World Endoscopy Organisation Colorectal Cancer Screening Committee's Expert Working Group 'FIT for Screening'.
Email: s.halloran@surrey.ac.uk