DiCE Masterclass – Session 1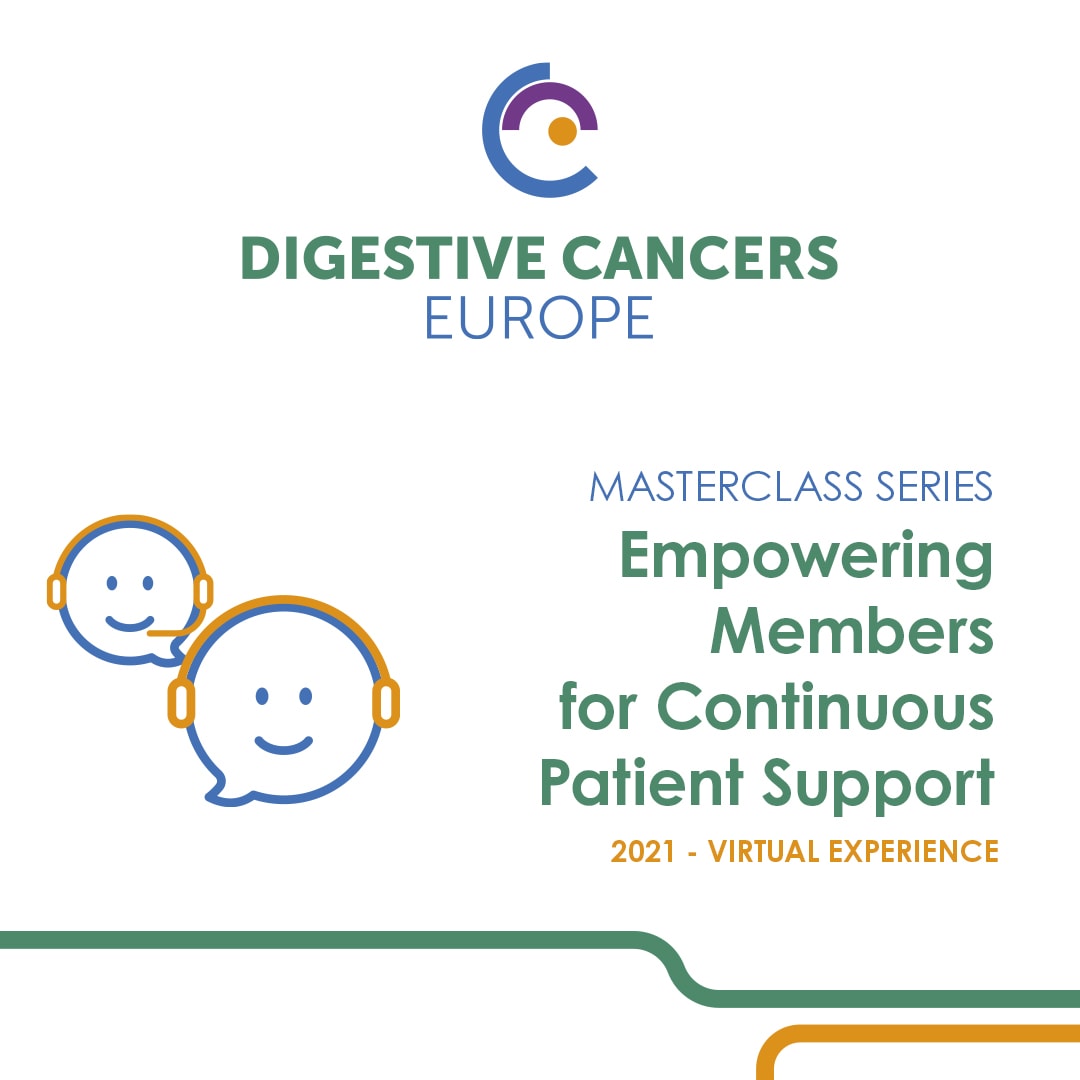 Our 6th Masterclass Series will run throughout 2021 as a virtual experience.
Insights into Oesophageal and Gastric Cancer
April's Masterclass focused on oesophageal and gastric cancer. Although these two cancers have important differences, in particular in terms of risk factors and prevention strategies, they have some common themes; they are usually diagnosed late, and their treatments negatively impact patients' quality of life, mental health and nutrition.
We were delighted to have four experts cover different aspects of these two cancers, spanning from prevention to treatment, hereditary gastric cancer types, and the patient perspective.
Thank you to all involved and to the excellent speakers. Materials are available below.
AGENDA
Time (CET)

Title

Speakers

2:00 PM
Gastric and oesophageal cancer prevention: What are the challenges and where are we now? Watch the video
Prof Mārcis Leja
2:30 PM
 Current treatments, limitations and new directions for gastric and oesophageal cancer Watch the video

Dr Elizabeth Smyth

 

3:00 PM
 Hereditary gastric cancer syndromes: the only cancers we can really prevent Watch the video Request the slides

Dr Carla Oliveira

 

3:30 PM
Dr Daksha Trivedi Oesophageal cancer – A patient perspective Watch the video See the slides

Dr Daksha Trivedi

 
About the speakers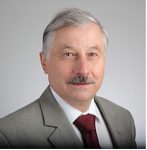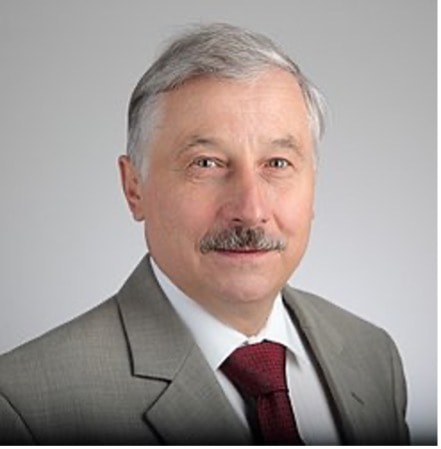 Prof Mārcis Leja is a consultant gastroenterologist at the Riga East University Hospital and Director of the Institute of Clinical and Preventive Medicine of the University of Latvia, which was founded to develop research in the fields of oncology and preventive oncology, and to carry out organised pilot studies to optimize cancer screening, and to carry out a unique population study in Europe for gastrointestinal cancer prevention (GISTAR). Prof Leja studied Medicine at Riga Medical institute (now: Riga Stradins' University) and received training in Internal Medicine and Gastroenterology in the same University. Since 1998 he has been involved in post-graduate training in gastroenterology. Since 2014 he has been Professor of Medicine at the University of Latvia.

Dr. Elizabeth (Lizzy) Smyth is a consultant in gastrointestinal (GI) oncology at Addenbrooke's Hospital in Cambridge. Dr Smyth commenced her oncology training in Dublin, Ireland. In 2009 she was awarded an Irish Society of Medical Oncology fellowship to train at Memorial Sloan-Kettering Centre, New York. Following this she worked at the Royal Marsden Hospital in London from 2011-2018. Her research focus is on clinical trials and translational research in gastroesophageal cancer, and she has worked on trial design and management of national and international trials. She is a member of the European Society of Medical Oncology Faculty GI educational faculty and leads the EORTC GI Trials Group Gastric Cancer Taskforce. Dr Smyth is committed to furthering national and international collaboration in GI trials research.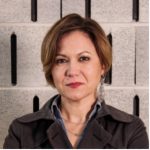 Dr Carla Oliveira is a principal research scientist leading the Expression Regulation in Cancer group, at the Institute of Research and Innovation at the University of Porto in Portugal. She studied Biochemistry at  the University of Coimbra and was awarded a PhD in Human Biology from the University of Porto. During her postdoctoral research, she worked at the University of Porto and later at the University of British Columbia in Vancouver, Canada. Since her return to Portugal, she has been working as a researcher and principal investigator at the University of Porto. Her field of expertise is Cancer Genetics, specifically the hereditary forms of gastric cancer. In 2013, Dr Oliveira co-founded Bioinf2Bio, a spin-off Bioinformatics Company at the University of Porto.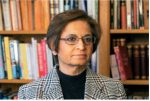 Dr Daksha Trivedi trained as a scientist and is working as a senior researcher in public health at the University of Hertfordshire in England. She obtained her PhD in studies of breast cancer at King's College, London; an MSc in the Faculty of Medicine, University of London and an MPhil in Epidemiology at the Department of Public Health and Primary Care, University of Cambridge. She was diagnosed with oesophageal cancer and returned to work after surgery and a 12-month recovery. She has been active in supporting other cancer patients and has been a volunteer for Macmillan Cancer Support. In her recent book Now Living the Dream – A tale of surviving cancer describes her transformative patient journey.
Masterclass 2021 – Full Agenda
| 2021 Dates | Time (CET) | Title | Type |
| --- | --- | --- | --- |
| April 15 | 2:00 PM – 4:00 PM | Oesophageal and Gastric Cancers | Interactive online session |
| May 20 | 10:00 AM – 1:00 PM | How to Use Google Ads and Insights on Funding | Communication Workshop |
| July 6 | 10:00 AM – 12:00 PM | Update in Science | Lecture |
| October 26 | 10:00 AM – 12:00 PM | Liver Cancer | Live Webinar |
| November 4 | 10:00 AM – 12:00 PM | Pancreatic Cancer | Live Webinar |
Would you like more information? Please contact us.