It's 'Time to Act' on cancer and COVID-19. With the byline 'Don't let COVID-19 stop you from tackling cancer' we're pleased to share the resources of the European Cancer Organisation to help combat the effects of the pandemic on cancer screening and care.
Don't let COVID-19 stop you from tackling cancer
New patient resource for better eating and quality of life
Delve into our latest in patient resources – a guide on nutrition for oesophageal and gastric cancer patients. Please download and share it with your network
Roadmap explores oesophageal and gastric cancers in Europe
We are proud to launch our Roadmap on oesophageal and gastric cancer – a key document put together with the help of renowned patient and healthcare experts
Carers Guide – Now in German!
Along with our Carers Guide in Finish, French, Italian, Polish, Portuguese and Spanish, we are now proud to offer our guide to carers of people living with colorectal cancer in German.
Those who care informally for people with cancer need all the love and support they can get – our guide can help!
Carers are an essential part of a patient's life. For family and friends becoming a Carer is often sudden and unexpected.
Digestive Cancers Europe has produced a Carers Guide for people caring for those with colorectal cancer. We invite you to discover it and other resources to help Carers on this all-important journey.
Also, we are pleased to share the guide in the Finish, French, German, Italian, Polish, Portuguese and Spanish languages. They are available under 'Colorectal Cancer' on our publications page

DiCE's mission is to contribute to early diagnosis and decreased mortality from digestive cancers and to increase overall survival and quality of life.
DiCE has a thriving and robust platform. Together with our Members, Associate Members and Partners, we have alliances with physicians and politicians all over Europe. We mobilise and connect people to get the voices of all patients with all types of digestive cancers heard in every country in the region.
DiCE wants to make a real difference for patients and help save lives.
DiCE keeps an eye on ongoing pharmaceutical and clinical research. Consult our databases to learn more.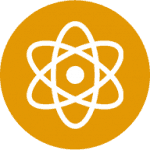 Do you want to take part in a clinical trial as a patient? Or do you just want to keep an eye on the activity in the digestive cancer research field? Search our database for recruiting and ongoing clinical trials.