European Colorectal Cancer Awareness Month (ECCAM 2023) Launch Event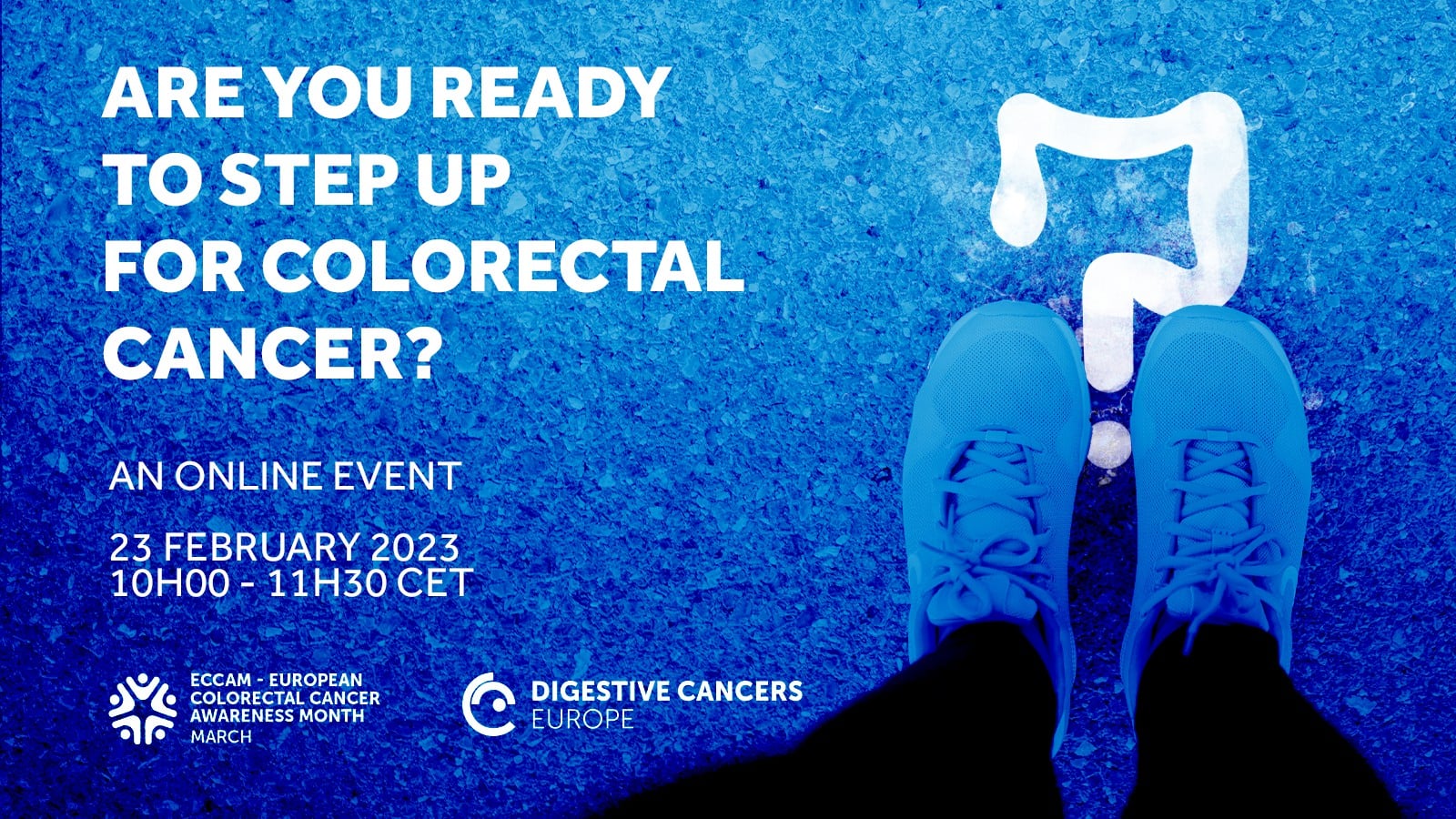 #ECCAM2023 'Step Up for CRC'
23 February 2023. Be part of the discussion on the importance on all levels of prevention for Colorectal Cancer (CRC).
In 2020 CRC took the lives of 240.000 Europeans, devastating their families and loved ones along the way. CRC is Europe's second and third most common cancer in women and men, respectively.
Every March, since 2008, Digestive Cancers Europe (DiCE) has led the European Colorectal Cancer Awareness Month (ECCAM) campaign to improve awareness of CRC.
At this year's event, DiCE will launch STEPAPP, a free mobile app that counts your steps. STEPAPP aims to further engage with the general public and provide an opportunity to learn about CRC and ways by which it can be prevented (e.g. by talking about a healthier lifestyle through walking), as well as to raise awareness about Digestive Cancers Europe and its national Member Organizations.