Professor Dr. Eric Van Cutsem
Medical Director and Co-Founder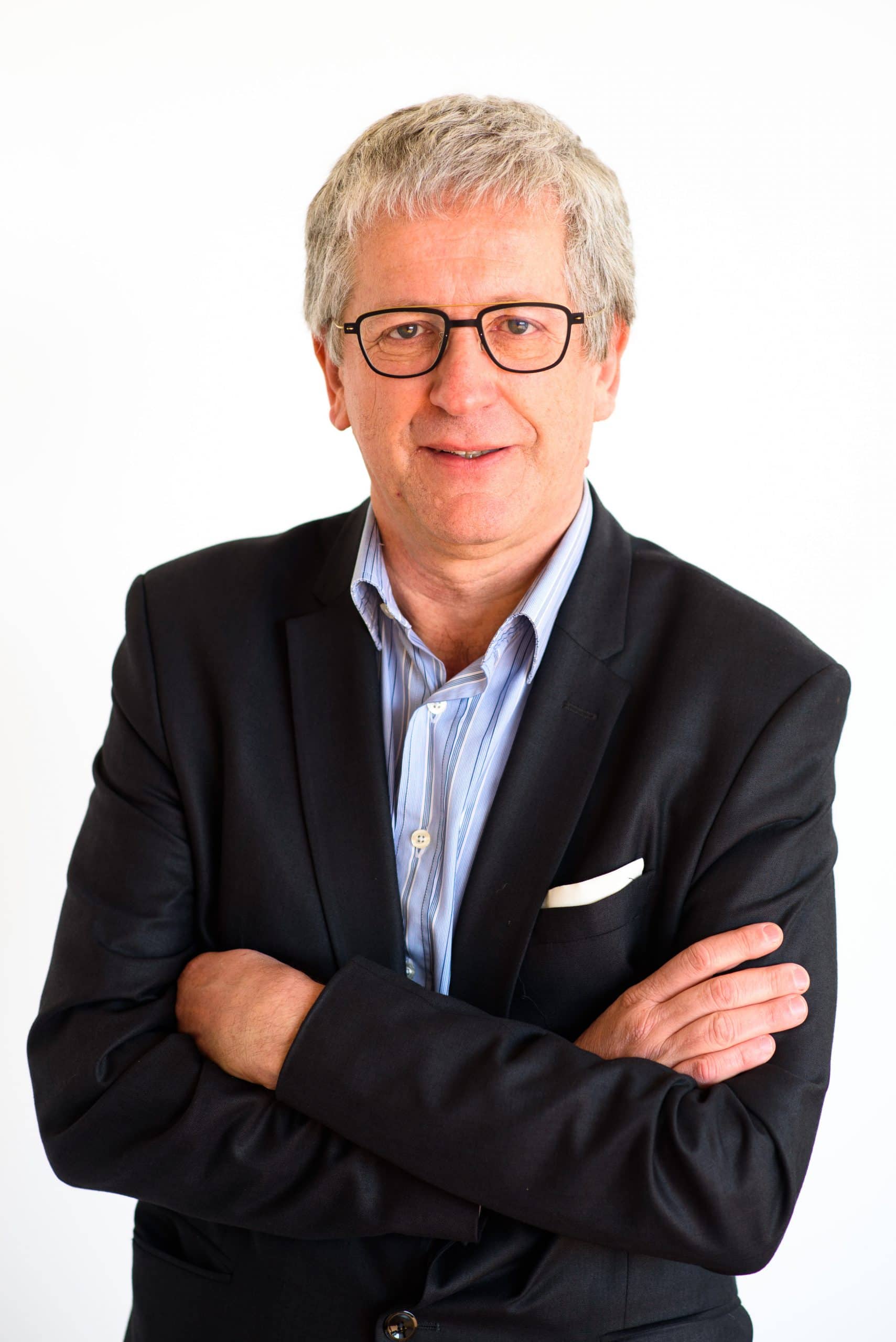 As co-founder of DiCE and renowned Professor of Clinical Digestive Oncology, Eric is the organisation's guiding voice on all medically relevant matters.
Dr Eric Van Cutsem, MD, PhD, is full professor and Division Head of Digestive Oncology at University of Leuven (KUL) and University Hospitals Gasthuisberg, Leuven, Belgium. He became in 2018 doctor honoris causa of the Medical University of Warsaw, Poland. He is Member of the Belgian Royal Academy of Medicine and president of the Belgian Foundation against Cancer.
He received several awards, amongst which were in 2019 the ESMO Award and the European Awards in Medicine for Cancer Research. His research focuses on the development of new diagnostic and treatment strategies for GI cancers. He published > 623 articles (Pubmed) and more than 1333 (Thomson Web of Science), leading to more than 85.000 citations and an H-factor of 133. In 2013, Capital magazine ranked him in the top 3 reputed colon cancer experts globally. Thomson Reuters ranks him in the top 1% for impact in his domain.
He co-founded ESMO GI/World Congress on Gastrointestinal Cancer, and is Chair of the meeting in Barcelona, Spain. He serves/served on the board or key committee of ESMO (executive board and several committees), ASCO (program committee and international affairs committee), EORTC (executive board and chair GI Cancer group), ), ENET (advisory board), ECCO (program committee), ESDO (president), UEG (Scientific Committee, public affairs committee), ESO (scientific committee), BGDO (Belgian Group Digestive Oncology), FAPA (Familial Adenomatous Polyposis Association) and of the patient advocacy groups, Europacolon and Digestive Cancers Europe (co-founder and executive board). He was chairman of the governmental colon cancer prevention task force in Flanders, Belgium.