Professor Dr. Eric Van Cutsem
Medical Director and Co-Founder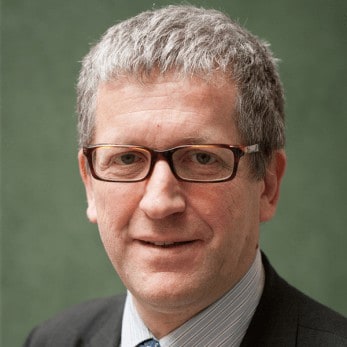 As co-founder of DiCE and renowned Professor of Clinical Digestive Oncology, Eric is the organisation's guiding voice on all medically relevant matters.
Eric Van Cutsem trained in internal medicine and gastroenterology in Leuven and specialised later in GI oncology in Leuven, Belgium. He is currently Professor of Internal Medicine at the University of Leuven and is head of the Digestive Oncology department at the University Hospital Gasthuisberg in Leuven, is board member of Leuven Cancer Institute and of the Department of Oncology at the University of Leuven.
Prof. Van Cutsem has published more than 300 peer-reviewed articles in prestigious journals. Eric Van Cutsem is/was a board member of several scientific organizations, such as the ESMO faculty, the EORTC-GI group, PETACC (Pan-European Trials on Adjuvant Colon Cancer), the EORTC and the European Society of Digestive Oncology (ESDO) and the European NeuroEndocrine Tumour Society (ENETS) registry.