DiCE Online Event: Together, Ensuring Deserved Care for Every Liver Cancer Patient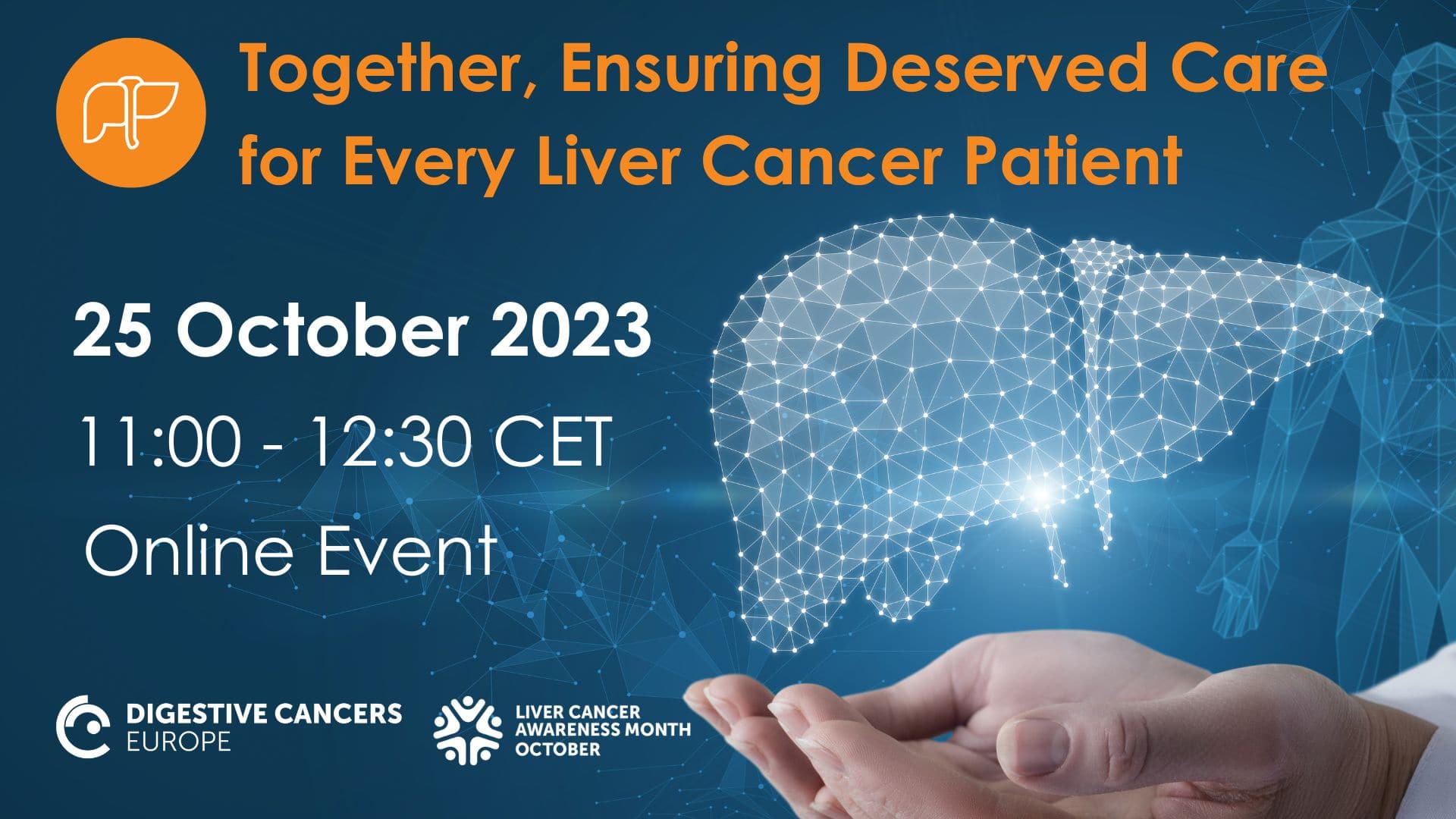 DiCE Presents: "Together, Ensuring Deserved Care for Every Liver Cancer Patient"
An Online Event Bringing Together Experts, Policy-Makers, Patients, and Stakeholders on Liver Cancer
Digestive Cancers Europe is thrilled to announce the upcoming online event, "Together, Ensuring Deserved Care for Every Liver Cancer Patient." The event will occur on 25 October 2023, from 11:00 to 12:30 (CET).
Participants will engage in thought-provoking discussions and explore innovative solutions to the challenges faced by liver cancer patients. Key topics will include the latest advancements in liver cancer research, screening and early diagnosis, treatment approaches, and the role of patient advocacy in ensuring the best care for patients.
We will also share the results of our recent research project, supported by EASL, ELPA, ILCA, ILCM and UEG — the project aimed to map liver cancer treatment within the EU. We also aim to launch the Liver Cancer Index on the day of the event, an interactive map highlighting the treatment landscape across the EU.
Agenda and registration details will follow soon!