Gastric Cancer
Awareness Month
2023
In Europe, there are an estimated ~136.00 new cases and ~97.000 deaths of gastric cancer per year
Gastric cancer requires a 360-degree, holistic and adequate disease management approach. One that should encompass all aspects of the patient journey while including the patient in every part of the decision-making process.
November is Gastric Cancer Awareness Month, DiCE's annual campaign to raise awareness about the impact of gastric cancer. In 2023, we CONNECT to ensure that every patient with gastric cancer has access to the knowledge and support they deserve to make empowered and informed decisions.
This year, we've CONNECTed with our community, co-creating to empower everyone afflicted by gastric cancer through our social media campaign, the launch of My DiCE Companion – our patient-centric App, and by sharing inspirational stories.
5 Main Connections
for GCAM 2023
BE…Inspired, Informed, Involved, Empowered and Active!
Are you ready to CONNECT and help us amplify our messages?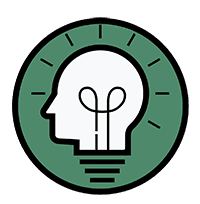 Would you like to share your story and be a Patient or Carer expert at the table with medical and scientific professionals, all while inspiring and helping others? We believe that your unique story and expertise have the power to shape healthcare practices and improve the lives of patients and carers.
DiCE co-creates projects with Patients and Carers by drawing on the important foundation of first-hand expertise.
If this interests you or if you want to learn more, don't hesitate to get in touch with Ruel Jacob, DiCE Communications Manager.
At DiCE, co-creation with our patients, survivors, and their carers involves opening up dialogues to identify their needs and brainstorming ideas to improve their journey, while acknowledging their challenges and celebrating their triumphs.
So that together, we can create patient-invested solutions to maximise our awareness and advocacy initiatives.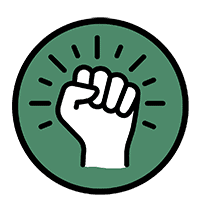 We've worked together with our community of patients, survivors, and carers to create a FREE digital tool to help you navigate your gastric cancer diagnosis.
Over the past few months, we have worked closely with our incredible gastric and oesophageal community of patients, carers and survivors to co-create a companion mobile App.
Download and explore our brand-new My DiCE Companion App and get connected with our patient journey pathway to track your side effects, emotional well-being, weight, sleep and so much more, along with scientifically backed, credible educational materials about testing, treatment and living with gastric cancer.
This year's Gastric Cancer Awareness Campaign is unlike anything we've done before.
We are proud to present you with a dynamic campaign that spotlights the signs, symptoms, and risks of gastric cancer, and offers encouragement and motivation to stay active as a preventative measure, co-created with Teodora Stefan. Teodora is an inspiring young woman, navigating life after losing her boyfriend, George to gastric cancer on January 1st, 2023.
Download our social media Calendar to help spread awareness of gastric cancer on your social media channels throughout the month of November.
Translations are available in 12 European languages and can be downloaded below.
"Gastric Cancer Awareness Month is not a time for celebration; it's an opportunity to open our eyes to the reality of this disease. Our objective[with this campaign]is to reach as many people as possible, and we can only achieve this with your support and by sharing our message."
Teodora Stefan
We invite you to read and listen to Teodora's and George's stories.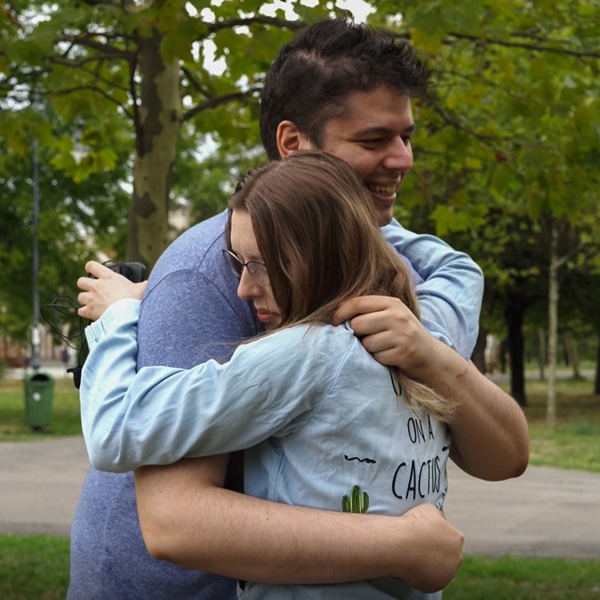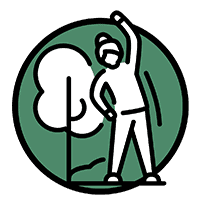 30-60 minutes of daily moderate physical activity, such as walking, can help you
maintain a healthy weight, and lower your risk of developing gastric cancer.1,2
Join our After Meal Walk Challenge, and use StepApp®, our free step counter app, to stay motivated! We encourage you to be active in November and the winter months by challenging yourself to go for a walk following a meal.
Do you know someone with gastric cancer? Or have a family history of gastric cancer?
Be informed about the risks, signs, and symptoms of gastric cancer, and learn about ways you can prevent or reduce your risk of developing this disease.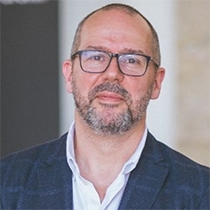 "Eradicating Helicobacter pylori infection is crucial for managing gastrointestinal problems like peptic ulcers and the risk of gastric cancer.
We can expect to decrease the mortality from gastric cancer by up to 40% by eliminating H. Pylori. Eradication may also be very relevant to stop the progression of precancerous conditions, improving gastric mucosa status and complaints."
Prof. Mario Dinis Ribeiro, Head of Medicine Department,
Portuguese Oncology Institute of Porto (IPO Porto)
DiCE is involved in several EU-funded research projects, together we are working on innovative ways aimed at improving the patient pathway for gastric cancer.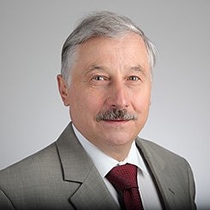 "Currently, in Europe, we don't have an effective way to screen for gastric cancer. DiCE is a part of TOGAS, and together, we are on a mission to change this. Our goal is to gather evidence-based information that will guide us in creating a plan to prevent gastric cancer across the EU."
Prof. MarcisLeja, Professor of Medicine and Vice-Dean, Faculty of Medicine,
University of Latvia, Principal Investigator TOGAS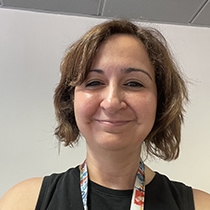 "We've united experts ingastric inflammationand gastric cancer,along with representatives of the public administration and patient advocatessuch as Digestive Cancers Europe, the AIDA consortium is working towards deriving a 'risk score' for gastric cancer. By harnessing the power of AI technology, we aim to better understand the mechanisms that trigger gastric oncogenesis, so that our tool can assist clinicians in diagnosing precancerous inflammation at the earliest possible stage, definingpersonalised therapeutic strategies for treatment and follow-up, and making personalisedrecommendations for monitoring patient health status, thus contributing to gastric cancer prevention."
Tania Fleitas Kanonnikoff, MD, PhD,
INCLIVA VLC Biomedical Research Institute, Coordinator AIDA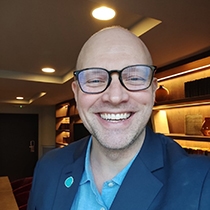 "Through the utilization of digital technologies and innovation, we are working together to create a patient-centric, integrated, and enduring survivorship ecosystem designed to cater to the unique requirements of European patients and their families. The smartCAREproject aims to transform cancer care and improve patient outcomes across all indications, including gastric cancer."
Csaba Dégi, President-Elect, European Cancer Organisation
and Co-Chair of the smartCARE Steering Committee

Thank you for connecting and supporting our efforts to raise awareness and improve the lives of Gastric Cancer patients, their carers, and survivors.
Let's keep Gastric Cancer in the spotlight, not just in November but throughout the year!
We would love to hear from you. Please share your feedback and suggestions on ways we can improve our campaign and outcomes for patients with gastric cancer by emailing natasha@digestivecancers.eu.
References:
1. Xie, F. et al.Association between physical activity and digestive-system cancer: An updated systematic review and meta-analysis.
Journal of Sport and Health Science vol. 10 4–13 Preprint at https://doi.org/10.1016/j.jshs.2020.09.009 (2021).
2. Singh, S., Varayil, J. E., Devanna, S., Murad, M. H. & Iyer, P. G. Physical activity is associated with reduced risk of gastric cancer: A systematic review and meta-analysis. Cancer Prevention Research7, 12–22 (2014).