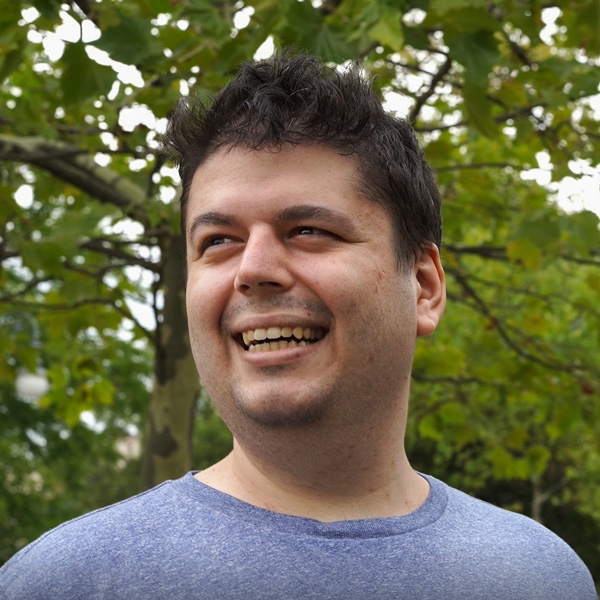 George's story
My advice to anyone with this disease is to give yourself a break and lean on your support system when needed.
It is with great sadness that we recognize the passing of George in January 2023.
George was a remarkable young man whose strength and kindness radiated from deep within. In his 25 years, he impacted so many lives through all the noble causes he championed.
He had a deep desire to make the world a better place and was always ready to help – how rare and wonderful a person! We honour his legacy through our continued efforts to improve the lives of digestive cancer patients.
Hello, my name is George Vasiliu, I am a 25-year-old architect from Romania.
I was living life, doing things that most young people do – studying to be an architect, moving in with my girlfriend, and making plans for the future.
I did not have any symptoms for a long time; shortly before my diagnosis, I did notice I was feeling more tired than usual, and my appetite was low, but this did not alarm me, as I was busy working two jobs and studying. One evening while I was eating pizza, the pizza scratched a tumour in my stomach, causing internal bleeding and a visit to the hospital.
The doctors ran tests to assess the internal bleeding, thinking it was an ulcer. However, within three hours of being there, I went from thinking I had something minor, like an ulcer, to learning that I had stage 4 gastric cancer.
My blood tests were very concerning, so they ran an ultrasound to check. This revealed a large tumour in my liver. The following day, I had a CT scan, which confirmed that I indeed had cancer, and it had spread. My official diagnosis was an oeso-gastric cancer (at the junction) that had metastasised to the liver, diaphragm, and lymph nodes.
It was a shock, but I had great support from my girlfriend and mother. They were the ones who researched testing and the best lines of treatment for me; they made my transition into treatment smooth and took a huge burden off my shoulders. This allowed me to process my diagnosis at my own pace, and when I was ready, I felt I had more control over managing my disease.
Sadly, there is a strong history of cancer in my family. As a result, we were familiar with the treatment process, and going to the hospital, I was lucky with my family supporting me.
My mother is also a cancer patient, and she has been working closely with Alina Comanescu from Community Health, Romania, one of DiCE's most active member organisations. Testing, treatments, and running from appointment to appointment can all be very overwhelming, so working with Alina helped streamline the process for me.  I also spent much time speaking with other patients with similar diagnoses during our treatments and through patient organisations like Community Health. We would discuss our symptoms and issues while sharing our knowledge about our disease and cheering each other up when we needed it! – this was invaluable support for me.
Also, the support of my psychologist was and continues to be crucial. I implore anyone on their cancer journey to find someone professionally trained to support their emotional and mental well-being during this complex and confusing stage.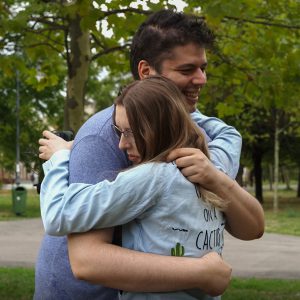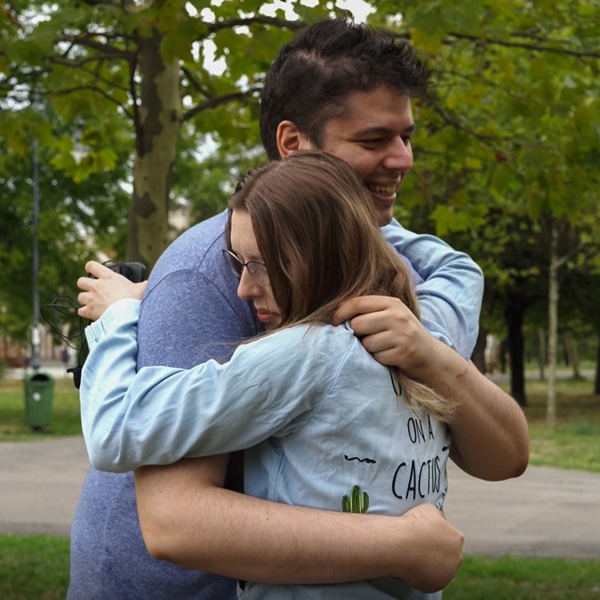 My treatment journey has been complicated. I was able to benefit from treatment for my gastric cancer. However, the metastasis proved to be challenging. So far, I've had three lines of treatment, and unfortunately, I developed a tolerance to the drugs. I've had 58 rounds of chemotherapy and immunotherapy and spent 149 days in the hospital.
I recently uprooted my life in Romania, and I am currently enrolled in a clinical trial in the US, hoping to benefit from a novel drug combination therapy.
My advice to anyone with this disease is to give yourself a break and lean on your support system when needed.
We want to hear your story
We hope that this section of our website will provide the platform and inspiration for patients/survivors to tell their own story. If you would like to contribute to this page please contact us.