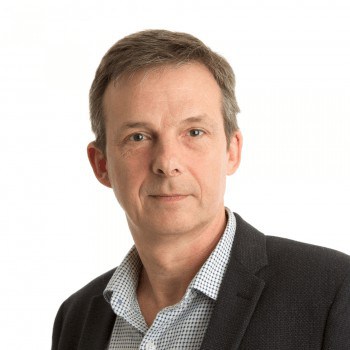 As a colorectal cancer survivor, Stefan feels he has had the privilege of having been treated with the best possible cancer care, an experience that gives him the energy to advocate for progress for all digestive cancer patients in Europe.
Stefan is a colon cancer survivor and dedicated to helping other people avoid getting cancer, and helping patients to get access to the best possible treatment. Stefan also acts as a health policy consultant, publicist and public speaker.
From 2002 to 2015, Stefan was Vice-President Communication & Public Affairs at the Janssen Pharmaceutical Companies of Johnson & Johnson for the Europe, Middle East & Africa region. He was a member of the Janssen EMEA Leadership Team and of the company's Global Communications Leadership Team. As part of that role, Stefan was also chairman of the Communications Committee of the Federation of Belgian Industries (FEB), member of the Executive Committee of Business & Society, and chairman of the "Trust, Reputation & Compliance Policy Committee" of EFPIA, the European Pharmaceutical Industry Association.
Full bio on LinkedIn.