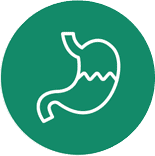 Gastric and Oesophageal Cancer
Gastric cancer is a disease in which malignant (cancer) cells form in the lining of the stomach.
Compare country data about gastric and oesophageal cancer (prevalence, screening, public health plans and much more) in our DataMap.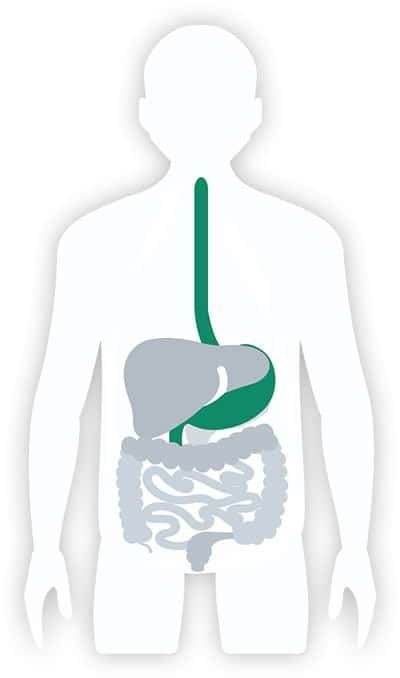 The stomach is a J-shaped organ in the upper abdomen. It is part of the digestive system, which processes nutrients (vitamins, minerals, carbohydrates, fats, proteins, and water) in foods that are eaten and helps pass waste material out of the body.  Food moves from the throat to the stomach through a hollow, muscular tube called the oesophagus.  After leaving the stomach, partly-digested food passes into the small intestine and then into the large intestine.
The wall of the stomach is made up of 3 layers of tissue: the mucosal (innermost) layer, the muscularis (middle) layer, and the serosal (outermost) layer.  Gastric cancer begins in the cells lining the mucosal layer and spreads through the outer layers as it grows.
Are you a gastric cancer patient?
Participate in our survey of unmet needs!
To help us understand how we can better serve anyone diagnosed with these cancers we are asking patients to help us. By completing this survey, we will collect information about your experience and your needs as a cancer patient.
You can either fill in the survey online, or download a copy, fill it in on paper and return it to us. All the results will be anonymous. We will use them to explain to Policy Makers, Health Ministries and the media the issues faced by someone with one of these cancers. Your help in making a difference to the lives of other patients in the future cannot be underestimated.