Digestive Cancers Europe 7th Annual Masterclass – 2022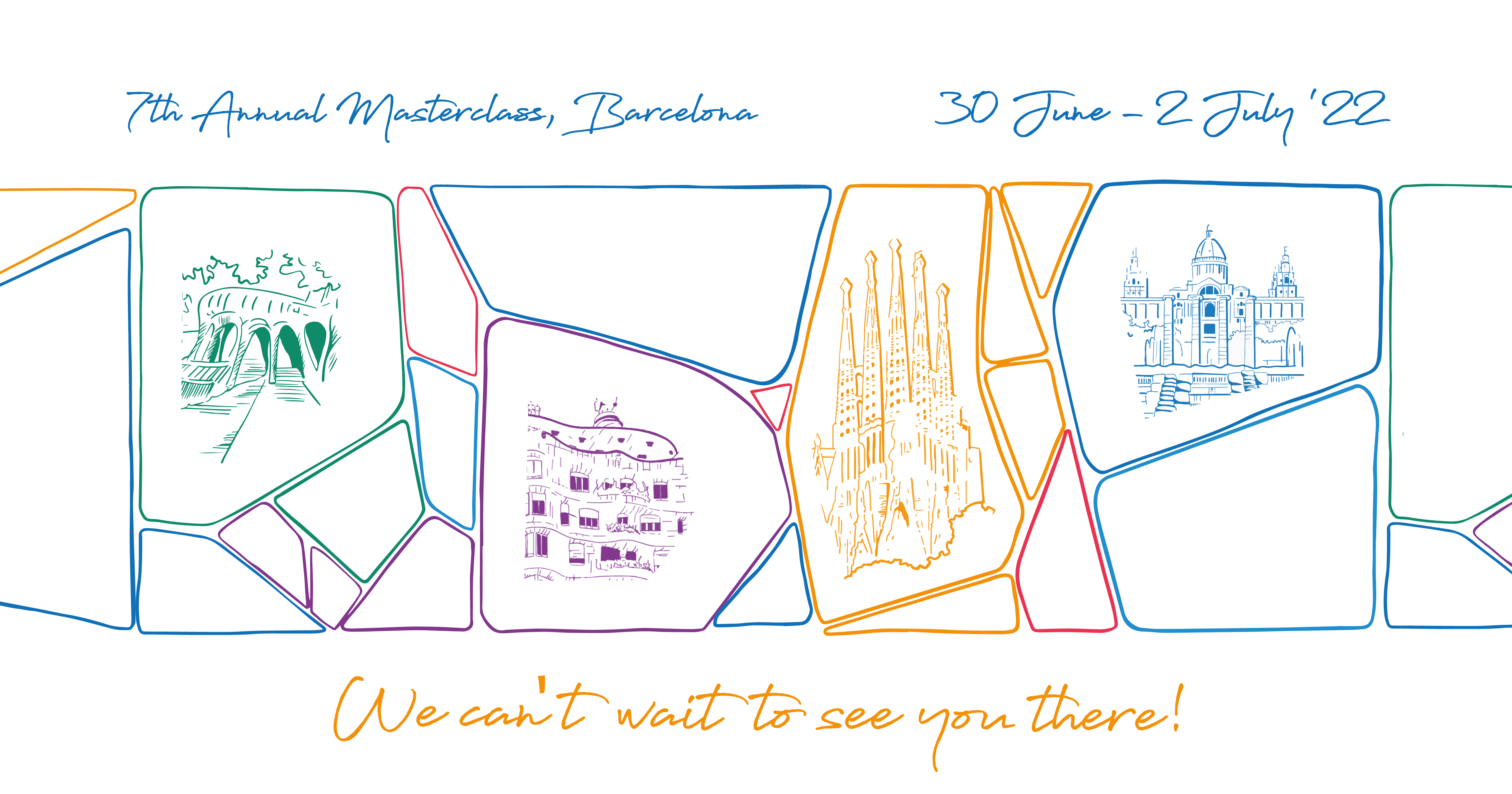 Our 7th Masterclass Series was held in Barcelona, Thursday 30 June – 2 July '22
It was amazing to meet you all in person for our 7th Annual Masterclass that ran parallel to the ESMO World Congress on Gastrointestinal Cancer 29 June – 2 July, 2022. This was together with our Annual General Assembly on 30 June '22, which this year included the election of a new Board. Materials for further use are available below and please see this album for a look into the highlights.

Thursday 30 June 2022
09.00 – 13.00
Registration
All
12.00 – 13.00
Buffet lunch
All
13.00 – 15.00
2022 DiCE Annual General Assembly
All*
15.00 – 15.15
Coffee break
All
15.15 – 17.15
Session 1: Update in Science
All
Moderated by Marianna Vitaloni & Zorana Maravic, DiCE
Update in Digestive Cancers
Prof. Eric Van Cutsem, DiCE Founder, UZ Leuven, Belgium
Digestive Cancers – Getting Personal
See the slides
Dr. Claudia Cardone, IRCCS Istituto Nazionale Tumori Fondazione G Pascale, Italy
What We Need to Know about Cholangiocarcinoma
See the slides
Dr. Teresa Macarulla, Vall d´Hebrón University Hospital and Vall d´Hebrón Institute of Oncology (VHIO), Spain
Microbiota – The Role in Cancer Development and Progression
See the slides
Toni Gabaldón, IRB, Spain
17.15 – 17.30
Conclusions
Zorana Maravic, DiCE

*Voting rights apply to Full Member Organisations only
Friday 1 July 2022
09.00 – 10.15
Session 2: Sharing Best Practices and Learnings
All
Moderated by: Natasha Münch, DiCE
FAPA
Katlijn Sanctorum, Belgium
Colores
See the slides
Jenni Tamminen, Finland
EuropaColon Italia
See the slides
Cristina Vacca, Italy
PALEMA
Eva Backman, Sweden
Dance with Cancer
Fatma Figen AR, Turkey
POLA
See the slides
Neringa Čiakiene, Lithuania
Stichting Darmkanker NL
See the slides
Vincent de Jong, Netherlands
EuropaColon España
See the slides
Luis Miguel de la Fuente, Spain
10.15 – 10.30
Coffee break
All
10.30 – 12.30
Session 3: The Value of Meaningful Patient Engagement in Drug Development Process
All
Moderated by: Nicholas Brooke, PFMD, Belgium
Codice Viola
Piero Rivizzigno, Italy
12.30 – 13.30
Lunch
All
13.20 – 15.30
Session 4: Improving Practices with Policy Activities
All
Moderated by: Aleksandra Kaczmarek, DiCE
EuropaColon Slovakia
Patricia Kramarova, Slovakia
Bowel Cancer UK
Lisa Wilde, UK
Colores
Jenni Tamminen, Finland
Codice Viola
Piero Rivizzigno, Italy
PALEMA
Eva Backman, Sweden
15.30 – 17.30
Session 5: Widening our Reach with Effective Public Awareness Campaigns
See the slides
All
Moderated by: Catie Young, DiCE
EuropaColon Italia
Cristina Vacca, Italy
SAID NGO
Dr. Ale Jose Hejase, Lebanon
EuropaColon Slovakia
Patricia Kramarova, Italy
20.00 – 22.30
Official Dinner: La Fonda del Port Olympic
All
Saturday 2 July 2022
09.15 – 11.15
Session 6: What can the European Health Data Space (EHDS) do for cancer patients?
Moderated by: Petra Wilson, FTI Consulting, Belgium
& Lisa Rice, Barcelona

11.15 – 11.30
Close of the 7th Masterclass
Zorana Maravic, DiCE
Individual invitations have been sent via email. Do you have questions? Please contact us for more information.
For past Masterclasses and their materials – videos and presentations – please go to: