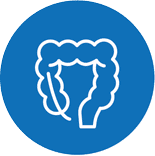 Nutrition, family, work and many other topics to adjust to when living with CRC.
These booklets cover a wide range of topics on survivorship after cancer:
Please confirm if you accept our tracking cookies. When declining the cookies, you can continue visiting the website without sending data to third party services. Read our complete
cookie statement here
.