Biosimilars Education Microsite Updates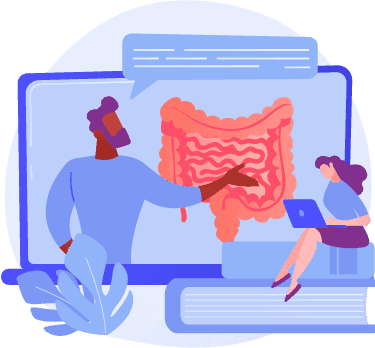 Last month we launched our biosimilars education microsite, which forms part of the DiCE website. The microsite includes a plethora of information for patients and healthcare practitioners on this important topic, one that can increase the accessibility of biological medicines for patients.
We invite you to explore the site and the materials we have produced. Under About the Project tab, you can find project information and the members of the expert group who guided us throughout by providing insight, advice and direction. Under Biosimilars, you will find the key information on biosimilars. For patients, we have produced a brochure explaining what biosimilars are. Although the focus is on colorectal cancer, the exact same principles apply to biosimilars for gastric cancer – the other type of digestive cancers for which biosimilars are currently available.
We have also produced materials to facilitate the communication on biosimilars between healthcare professionals and patients. These have been translated into Dutch, Polish and Spanish – the three languages of our respective Member organisations that took part in the project. These materials includes:
A checklist with possible questions and answers
A video on the topic of switching
If you would like to have any of these materials translated in your language, please reach out to us through the Member Zone or by email to Catie Young, Communication Manager.
Finally, under the Policy Activities tab, you can find all the policy-related outputs of the project, including the video and the report of our online event that saw the participation of Barbara Moss, members of our expert group and Dolors Montserrat, Member of the European Parliament. You will also find our Call to Action that was presented during the event. We would like to thank you all for supporting the Call to Action.
We are also grateful to the members of our expert group for generously sharing their time and expertise that led to the generation of this new educational microsite and all the patients, patient advocates and Members that supported the project and dedicated time to review the material we have produced. The project will be finalised at the end of this year with the production of policy and other related articles on the project .
Would you like more information? Please contact us.