COVID-19 Series: How our Members are Helping Patients through the Novel Coronavirus (COVID-19) Pandemic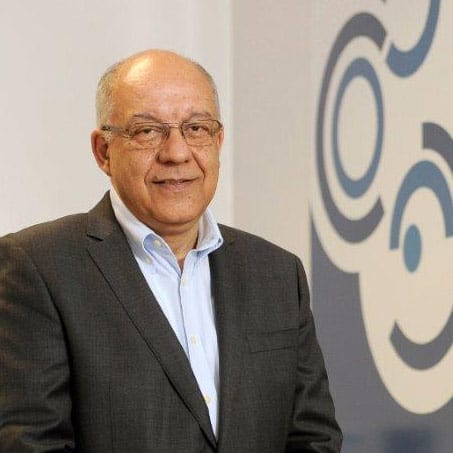 Part 1: EuropaColon Portugal – Some Sound Advice on Trustworthy Information and Getting Practical Help
During this unprecedented COVID-19 pandemic, DiCE Members – local patient and community health organisations – are continuing their work across the region. They are doing this by relentlessly providing their support, through information and practical help, to digestive cancer patients through this extra worrying and challenging time.
To help you know more about our Members' activities and to help share their best practices, we invite you to read our series of articles dedicated to their work during the pandemic.
To begin we have the following sound advice from Vítor Neves, President of EuropaColon Portugal and DiCE Board Member (pictured):
"Firstly, people must stay calm. We will get through this challenging time. There is a lot of sensational news in circulation about COVID-19. I urge patients and their carers to be very careful about their news sources. We can only trust information from reliable sources such as national news and health organisations, healthcare professionals and oncologists, and of course from patient organisations – we know the right sources and work to share correct, scientifically proven information with patients and their families in order to help protect them.
Secondly, cancer patients need to make sure they don't postpone their treatments. Because of the virus we've seen that patients are wary of contacting hospitals. If this is the case for you, please get in touch with us straight away – we are currently helping our members every day by contacting people's local hospitals and helping patients get the facts on their treatments and how they need to manage them through these exceptional times.
Thirdly, I urge all patients to remember that they are unfortunately a part of a 'more vulnerable' population. With reduced immunity to infection they need to take every possible precaution particularly when visiting hospitals. They need to ensure they stick to the strictest of hygiene measures – washing their hands very frequently, ensuring the use of the social distancing measures and using masks when they have no other choice but to go outside of their home environments."
About EuropaColon Portugal during the COVID-19 pandemic:
Contact details: Portuguese Hotline: 808 200 199
Office situation: office closed, but team is working remotely
Website: www.europacolon.pt
Are you a cancer patient in another part of Europe in need of information and support? Please contact one of our local Member groups or read our general COVID-19 advice for digestive cancer patients.
Author:
Catie Young