COVID-19 Series: How our Members are Helping Patients through the Pandemic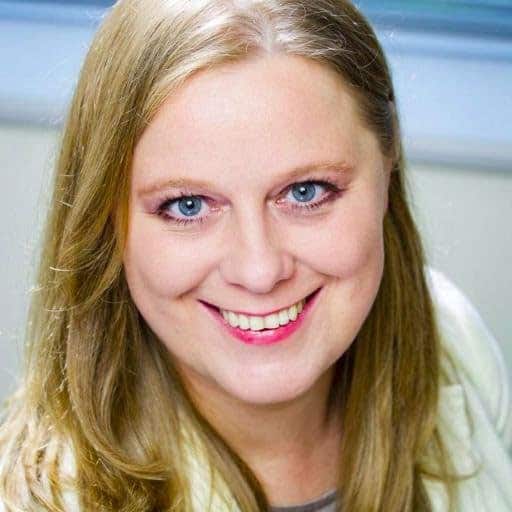 Part 2: EuropaColon Poland – Keeping Ears and Eyes Open, Sharing the Facts and Continuing with Healthcare System Advocacy
Welcome to the second part of our series with  information and best practices on what our DiCE Members are doing through the COVID-19 pandemic. Their work is about relentlessly providing support to digestive cancer patients – always.
In Part 2, Iga Rawicka, Board Member of EuropaColon Poland and DiCE Board Member, shares her current experiences of providing support for patients and helping them #StaySafe.
Please tell us what is happening in Poland during the pandemic.
"In Poland we are experiencing the same levels of 'lockdown' as other EU countries. I'm pleased to say that we started relatively early – enough to already see the 'flattening of the curve'. But we face the same problems as everywhere. For the EuropaColon Poland team, this means we are continuing our volunteer work from home, next to our regular jobs.
For this, we're maintaining our contact with patients, oncologists and medical societies. We also follow all the Polish Ministry of Health advice, which we are strongly recommending to our patients. This allows us to stay on top of the latest governmental decisions and how this may affect cancer patients during the pandemic. As soon as we have any news, we share it as much as we can on our social media channels.
What sort of questions are you getting from patients?
From the patient queries we've had, questions on being able to start or continue treatments have been limited, thankfully. But I have to admit at the beginning things were chaotic and patients were confused and worried.
But now the situation is more or less under control and I believe this is because many oncology centres in Poland are already separated from the general hospitals. In this way they can continue their work while paying attention to the higher risk that cancer patients have of contracting the virus. But there are also oncology wards within hospitals that are at greater risk. And unfortunately, it happens that more and more of them are temporarily excluded for patients because of the presence of the virus. 
Another area that we are monitoring is the number of medical staff who are contracting COVID-19 and who are having to stop work. This is of concern especially as healthcare workers here tend to work across different medical facilities. The situation is proving very dynamic though. Since April 4 medical staff have been guaranteed access to SARS-CoV-2 testing at all hospitals. On top of this and what is absolutely great news is that patients are being screened for the virus too, which wasn't the case at the beginning. The costs of testing will be covered by the National Health Fund (NHF). So, this is heartening news.
And what about your advocacy for healthcare reforms, is the pandemic affecting this?
The situation is altered but we are thankfully continuing our contacts virtually and moving ahead with our projects.
One of our biggest concerns is that the regular two-month update of the reimbursement list, has been frozen until September. This means that drugs that would have already been reimbursed for the patients with gastrointestinal cancers will not be available and the patients will not benefit from them. For this reason, their lives are at risk, too.
Beyond this update, we have had a very reassuring piece of news, however, for Polish digestive cancer patients. Since March 1, they are allowed to undergo chemotherapy at home. The president of the Polish National Health Fund made it a priority six months ago and now it is a reality. This makes the treatment much safer and more comfortable for patients with colorectal cancer. We do hope that in the future it will be also possible for other GI cancers.
This is good news at any time, as patients can go through this stressful treatment in the safety and comfort of their own homes. And now even more so, as safety is a priority for all of us at the moment – especially for vulnerable oncology patients. To help spread the news, we're working on a communication campaign to get this information out to patients, carers and healthcare providers, to make this accessible to all those patients for whom it fits.
Along with this, our other advocacy work still continues – we are keeping up planned discussions with the Presidents of the Polish Oncology Society and the Polish Surgical Oncology Society on different topics that concern patients, for example. We are also supporting other Patient Advocacy Groups, so our voice is stronger especially in the current the situation."
About EuropaColon Poland during the COVID-19 pandemic
This is Part 2 in our series on our Member's activities through the COVID-19 pandemic, read Part 1 where we talk to Vitor Neves from EuropaColon Portugal.
Are you a cancer patient in another part of Europe in need of information and support? Please contact one of our local Member groups or read our general COVID-19 advice for digestive cancer patients.