CRC Awareness Campaign – Working to Save Lives in Poland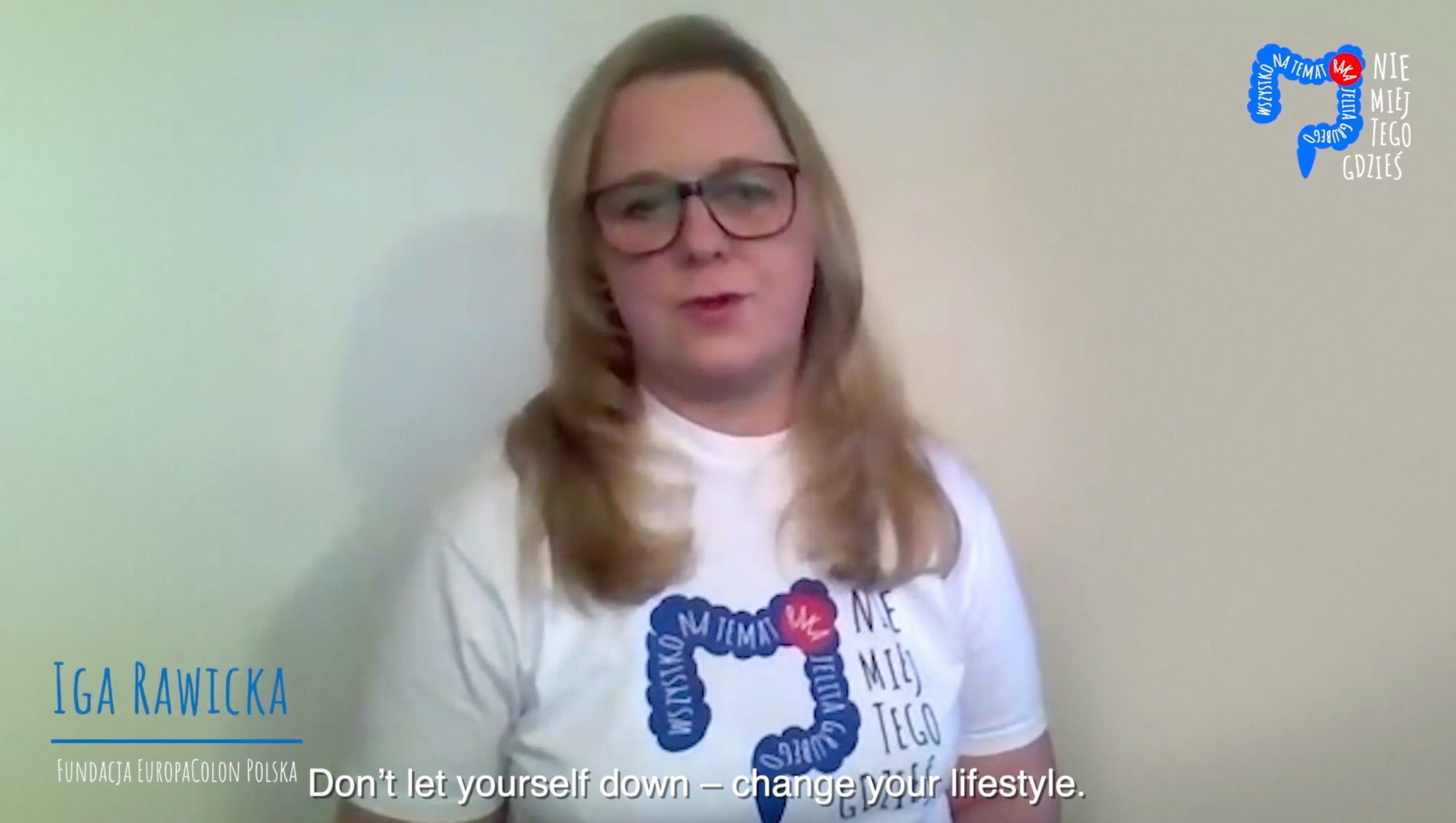 Starting March 2021 EuropaColon Poland launched a new CRC awareness campaign 'Don't Let Yourself Down – Everything You Need to Know About CRC' campaign in collaboration with Pierre Fabre Médicament Poland. Using the support of renowned Polish medical experts in the field, informative interviews, patient stories the campaign has been rolled out using web and social media channels along with gathering input and coverage from Polish media outlets. It will run until the end of 2021.
"Unfortunately, only 17% of people in Poland respond to the invitation to be screened within the national CRC screening programme using colonoscopy, explains Iga Rawicka, President EuropaColon Poland and DiCE Board Member. "In general, the procedure has a very bad reputation among Poles and the very idea of the exam is terrifying to many."
"Getting this message out, as in all European countries, is very important especially as the DiCE mCRC survey shows that 14% of patients with advanced stage of colorectal cancer in Poland would not have done colonoscopy if offered such a possibility! Taking the fear out of this procedure is what we are aiming to do in our country. A country where every year we see 19.000 new case of CRC, with most of them at the III/IV stage of mCRC due to late diagnosis, resulting in some 12.000 deaths."
Such national figures on CRC prevention and advanced patient stage numbers demonstrate the need for such campaigns in Poland. Iga feels this need is particularly acute as culturally the subjects of CRC and bowel movements are extremely taboo for Poles and she feels "we desperately need to intensify the national debate on how early detection can save lives. The catch line of the campaign when translated means more than letting yourself down on CRC, it is more 'Give a damn about your health'. This strong language is being used to attract attention to this very serious problem."
EuropaColon Poland will be running the campaign until the end of the year and we wish Iga and her team great success throughout the year with it. We look forward to giving further insights on its overall success after December. If you would like to know more about the campaign and the steps Iga has taken to realise it please contact us.