DiCE at the WECAN Retreat 2023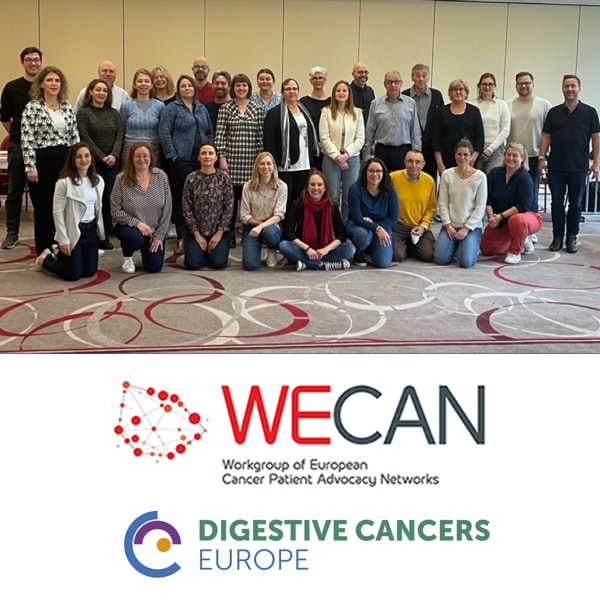 DiCE attended the Workgroup of European Cancer Patient Advocacy Networks (WECAN) retreat on the 20 and 21 April in Frankfurt (Germany).
WECAN is a network of over 20 cancer patient umbrella organisations active in Europe, and it serves as a platform for cancer patient organisations to collaborate, learn, and align to strengthen European patient advocacy. Within WECAN, DiCE represents all its member organisations and the European patients, survivors, and families affected by digestive cancers.
During the two days meeting, participants had the opportunity to reflect on the current status of cancer patient advocacy in Europe and design strategies to improve the impact of the networks thanks to collaborative actions and future projects. Capacity building, education, research, and policy were at the core of the group discussion.
Finally, the network's current status was thoroughly analysed. The intent was to understand the stakeholder perspective and reflect on the opportunities and barriers of the existing WECAN structure.