DiCE Publishes in ESMO Open on mCRC Patient Journey in Eastern Europe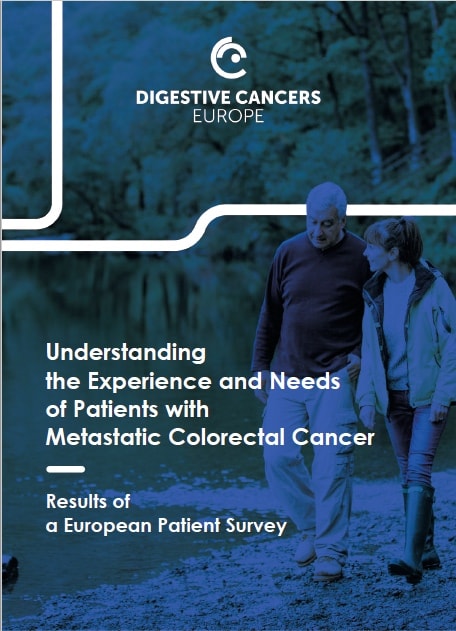 DiCE Director of Operations Zorana Maravic is the lead and first author of the study: 'A European survey on the insights of patients living with metastatic colorectal cancer: the patient journey before, during and after diagnosis – an Eastern European perspective' published in the prestigious journal ESMO Open. Iga Rawicka, board member of EuropaColon Polska and DiCE, is the second author of the paper.
The study, which is the fruit of a long collaboration between DiCE, oncologists and nurses from across the region and DiCE member organisations, presents the experience of patients with metastatic colorectal cancer from across Europe with a focus on the views of patients from three Eastern European countries (Hungary, Poland and Serbia).
As per the publication: "This is the first study that captures comprehensively the journey of European patients with mCRC from prediagnosis to postdiagnosis, providing a perspective from three Eastern European countries with high CRC mortality rates and healthcare systems with several limitations as well as that from other European countries. The results can help to prioritise the overlooked needs of patients with mCRC."
The results of the survey can also be found in our survey report pictured left 'Understanding the Experience and Needs of Patients with Metastatic Colorectal Cancer'.
Would you like more information on the publication? Please contact us or look further on our website for more information on the survey.
Author:
Catie Young