Digestive Cancers Europe Participates in 'Beating Cancer' Public Hearing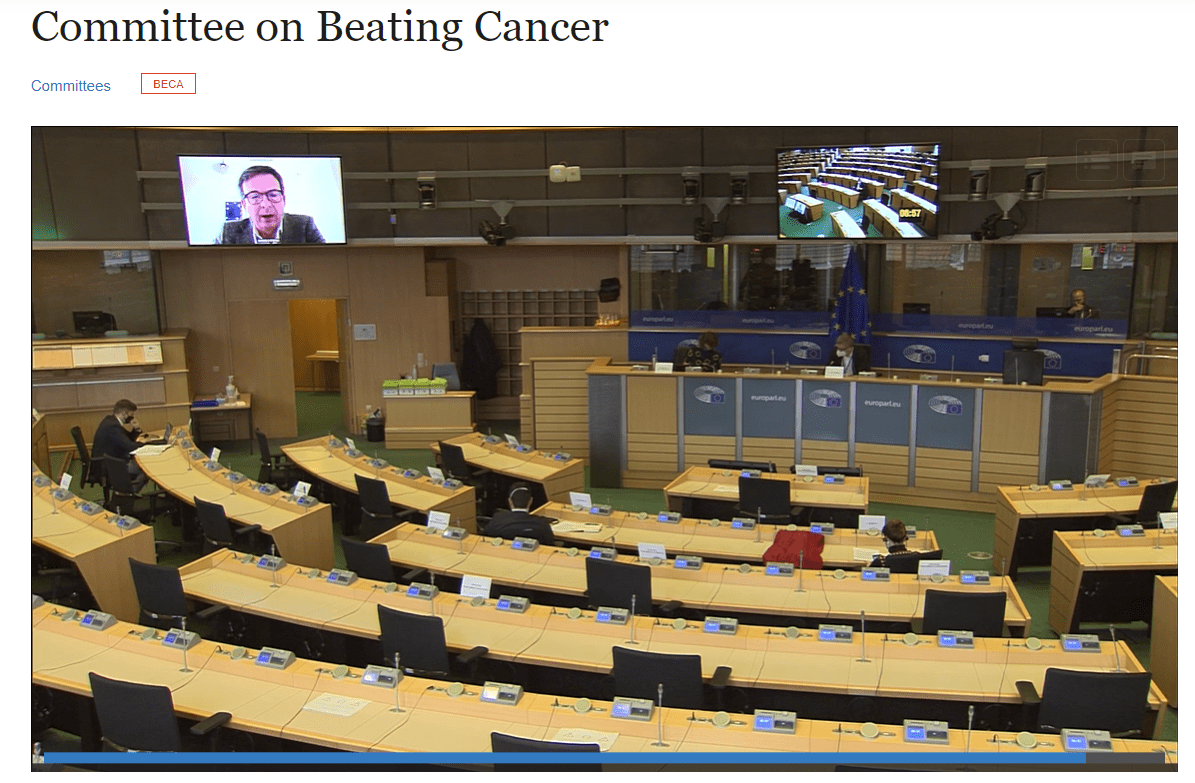 On Monday 11 January 2021, a public hearing of the Special Committee on Beating Cancer took place at the European Parliament focusing on empowering patients and their caregivers.
Members of the European Parliament were joined by experts, patient organisations and World Health Organisation representatives to discuss the way forward in working together and empowering patients at national and European level.
Stefan Gijssels, Digestive Cancers Europe CEO participated to the first session: 'Patient Rights, including the right to be forgotten, as well as patient-centred healthcare systems'.
His contribution concentrated on the importance of prevention, underlying the need for early detection and the connection between delivering on a lifesaving early diagnosis target and saving 3 billion euro to the healthcare system, and 6 billion euro in total health economic costs. He further discussed the value of quality cancer care and the relevance of patient organisations. You can watch BECA hearing recording here.
Please contact us if you have any questions on this event.