ESMO Update – New Clinical Recommendations for Optimal Targeted Therapies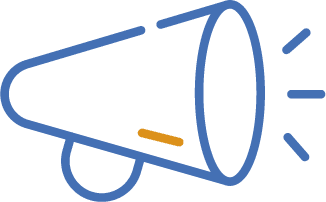 The Use of Circulating Tumor DNA Assays – Clinical Recommendations from ESMO for Patients with Cancer
Over the past decade liquid biopsies have emerged as a powerful tool to assess new biomarkers for precision medicine and translational research. Liquid biopsies can be analyzed for circulating tumor cells (CTCs) and circulating tumor DNA (ctDNA), small pieces of DNA released by tumor cells into the blood stream through assays1. Blood plasma ctDNA assays show strong evidence for routine clinical use in patients with cancer.
The European Society for Medical Oncology (ESMO) Precision Medicine Working Group convened a group of experts for their recommendations on the clinical and analytical utility of ctDNA assays as part of a standard of care for testing and treating patients with cancer. Read the entire article published in the Annals of Oncology.
The group stated that for patients with advanced cancer, validated and sensitive ctDNA assays can identify actionable genetic changes (mutations) to determine optimal targeted therapies. The expert group reviewed various technical aspects of laboratory developed or commercially available ctDNA assays and set quality standard recommendations for decision making when analyzing and interpreting patients' results and addressed the limitations of ctDNA assays2.
Recommendation highlights for the use of ctDNA assays:
Validate and sensitive ctDNA assays can be used to genotype advanced cancers (analyzes a person's DNA to determine if certain variants are present) or select patients for targeted therapies
ctDNA assay genotyping can be used when rapid results are necessary and tissue analysis is not possible. This may be applicable to digestive cancer tumours that are not easily accessible for tissue biopsies.
ctDNA assay genotyping limitations included:

False negatives results. Reflex tumour testing (pre-approved biomarker panels) should be used to confirm true negatives results.

Low sensitivity for fusion events. This occurs when 2 unrelated genes on a chromosome combine to create a fusion gene which may drive certain cancers.

Low sensitivity for copy number changes. Changes to copy number relates to a corresponding increase or decrease in the amount of RNA and protein encoded by a gene, copy number changes in cancer cells may contribute to cancer cell growth, drug sensitivity and resistance.

While the experts acknowledge that there is high evidence of clinical validity for the use of ctDNA detection of molecular residual disease/ molecular relapse detection (MRD) in early-stage cancer patients, the experts do not recommend its use in routine clinical practice due to a lack of data regarding specific treatment interventions. (MRD refers to a small number of cancer cell remaining in the body after treatment.)
Potential applications of ctDNA assays still under R&D are not recommended for use in the routine clinical setting.
Would you like to know more about this scientific update? Please contact us.
Catherine Alix-Panabières, Klaus Pantel; Liquid Biopsy: From Discovery to Clinical Application. Cancer Discov 1 April 2021; 11 (4): 858–873. https://doi.org/10.1158/2159-8290.CD-20-1311
Pascual, J. et al.; ESMO recommendations on the use of circulating tumour DNA assays for patients with cancer: a report from the ESMO Precision Medicine Working Group Annals of Oncology 6 July 2022. Vol (0) Issue (0)https://doi.org/10.1016/j.annonc.2022.05.520