EUPATI Patient Expert Training Programme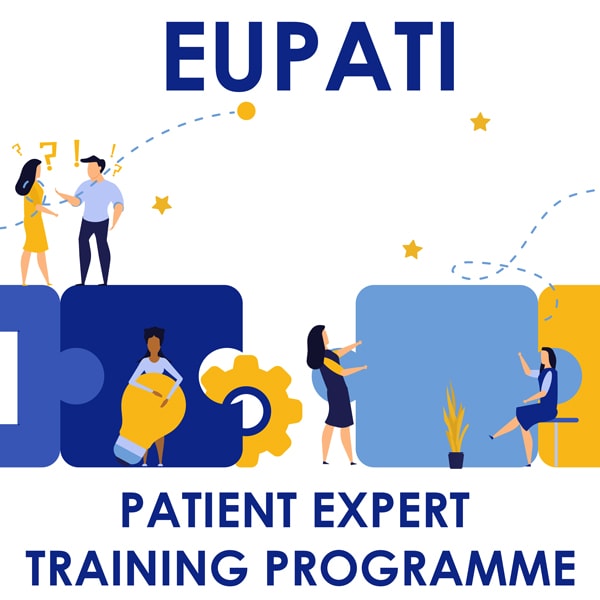 DiCE is pleased to announce that 4 DiCE representatives will participate in the EUPATI training programme: Cristina Vacca, from Italy; Laure Chotel, from France; Miranda Chrysostomou, from Cyprus; Aleksandra Kaczmarek, from DiCE. DiCE will cover their fees as a DiCE grant.
What is the EUPATI Programme?
The EUPATI Patient Expert Training Programme is a training programme about the medicines development process. It covers the entire lifecycle of medicines research and development (R&D) (see roadmap here), from the design and execution of clinical trials to regulatory processes and Health Technology Assessment (HTA). In addition to detailed information on each process step, the training also describes how patients can be involved at each stage.
The programme's overall objective is to obtain a thorough understanding of the medicine's R&D process and the patient's role within and build capacity among the patient community to participate actively in collaboration with the other stakeholders.
The EUPATI Patient Expert Programme's Graduates (also called EUPATI Fellow Programme) are also called EUPATI Fellows or Alumni. The EUPATI Fellow title certifies the knowledge gained and allows graduates to be recognised as expert patients.