European Health Data Space – DiCE Contributes Patient Voice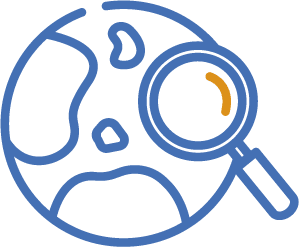 This autumn, the European institutions will be discussing how our health data should be processed, stored and shared as a part of the European Health Data Space (EHDS). Along with other European health organisations, DiCE is following the legislative file to ensure that patients voices are taken into consideration.
As a first step, together with the EU Health Coalition, we co-signed a letter to the European Parliament President Roberta Metsola, asking for the Parliamentary Committee responsible for health (European Parliament Committee on Environment, Public Health and Food Safety – ENVI) to be more involved in shaping the European Parliament's position on the EHDS as DiCE recognises the positive contribution they can bring to the initiative.
After the GDPR implementation, and a recognition that in the area of health it created some shortcomings, the European Commission is proposing new regulations to set up the European Health Data Space (EHDS). The aim of the proposal is to:
Support individuals to take control of their own health data
Support the use of health data for better healthcare delivery, better research, innovation and policy making
Enable the EU to make full use of the potential offered by a safe and secure exchange, use and reuse of health data
The European Commission is looking at the creation of specific ecosystems for health data, with set rules, common standards and practices.
DiCE held a session regarding EHDS during its 7th Annual Masterclass in Barcelona earlier this summer. If you would like to work with us on this file or you'd like more information, please contact Aleksandra Kaczmarek, DiCE Public Policy and Funding Manager.