European Trio Council Recognises Imperative of Patient Expertise in Research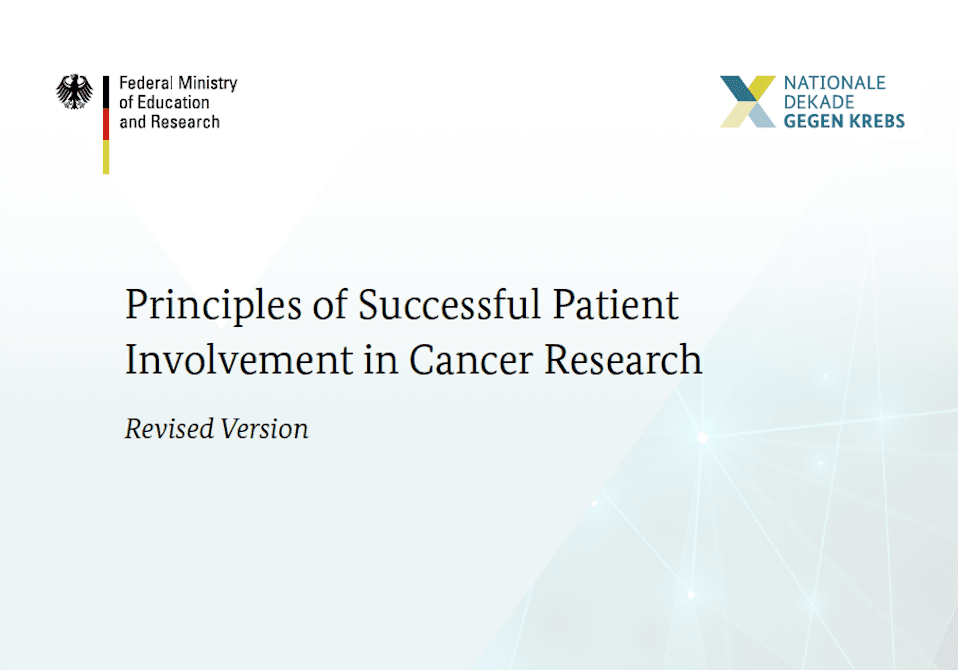 Digestive Cancers Europe was pleased to see the publication by the current Trio Council Presidency partners of Germany, Slovenia and Portugal of the joint Principles of Successful Patient Involvement in Cancer Research. This is particularly pertinent to our work as it outlines similar principles of patient participation in research as Digestive Cancers Europe does in our Research Mission.
The new publication from the Trio Council recognises that:
"patients are 'experts by experience'" and this experience can bring added value to a research project as it widens the perspective, bringing into the conversation the view of the people who should mostly benefit from a research project
Research should no longer be conducted for the patients but with the patients
Patient involvement can also have a direct positive effect on patients and their carers as it empowers them and adds to their autonomy.
They also provide clear recommendations on how best to involve the voice of the patient in research. The document highlights the need of an early involvement during the planning phase of a project. The process requires adequate training for all parties involved, whether researchers or patients, to acquire sufficient knowledge and skills. Allocating additional time for training purposes to a research project is crucial. On the other hand, patients' involvement needs to be optimised across Europe to provide equal opportunities to all countries, independently of their position in the European map.
The document was presented at an online event on September 7 and is the result of multiple discussions with relevant stakeholders, including patients, patient advocates, representatives of patient organisations, researchers, clinicians, policy-makers and representatives of research management, funding bodies and the industry. They outline that such principles are produced "to serve as an initial point of reference and a resource for further information and future steps of implementation. The paper is aimed at all regional, national or international stakeholders in cancer research who wish to strengthen patient involvement in their respective field of work."
Members of the WECAN cancer advocacy network, of which DiCE plays an integral part, presented the final principles.
Would you like more information on this topic? Please contact us.