FAPA On It's 30th Anniversary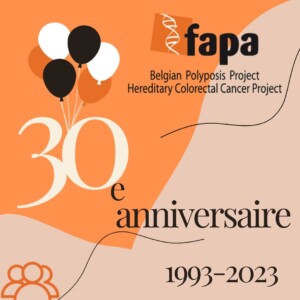 FAPA – Familial Adenomatous Polyposis Association rang in 30 years as a scientific and patient organisation with a celebration!
The day was filled with informative talks, including an introduction from Prof. Dr Eric Van Cutsem for the Dutch-speaking audience of patients and carers, outlining the way forward for patients with FAP and Lynch Syndrome. Prof Kathleen Claes highlighted the progress made in genetic research and the possibilities of next-generation sequencing accessible for non-specialists.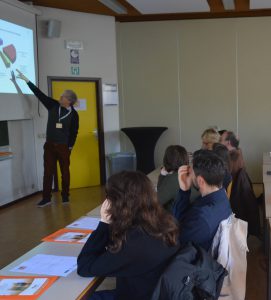 In parallel, FAPA organised French sessions as well, with Prof. Alex Kartheuser and Prof. Daniel Léonard spotlighting 30 years of FAPA history. In a remarkably interesting talk, Prof. Léonard also addressed three decades of evolution in follow-up care, from surgery to therapy. Prof. K. Dahan explained advances in understanding the genetics of FAP and Lynch syndrome diagnosis.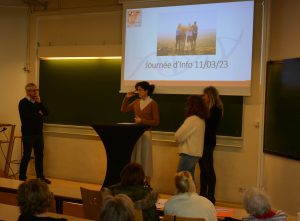 After a round table on the 20 years of the Belgian patient's rights law, it was time for a short movie produced by FAPA, entitled "the announcement", about the concerns of a young couple wanting to have children, knowing one of them could pass down a genetic disease to their child.
All speakers at the event are members of the FAPA's scientific board.
Author:
Ruel Jacob