Finnish Governmental Decision on National Colorectal Cancer Screening Positive Step Towards Saving Lives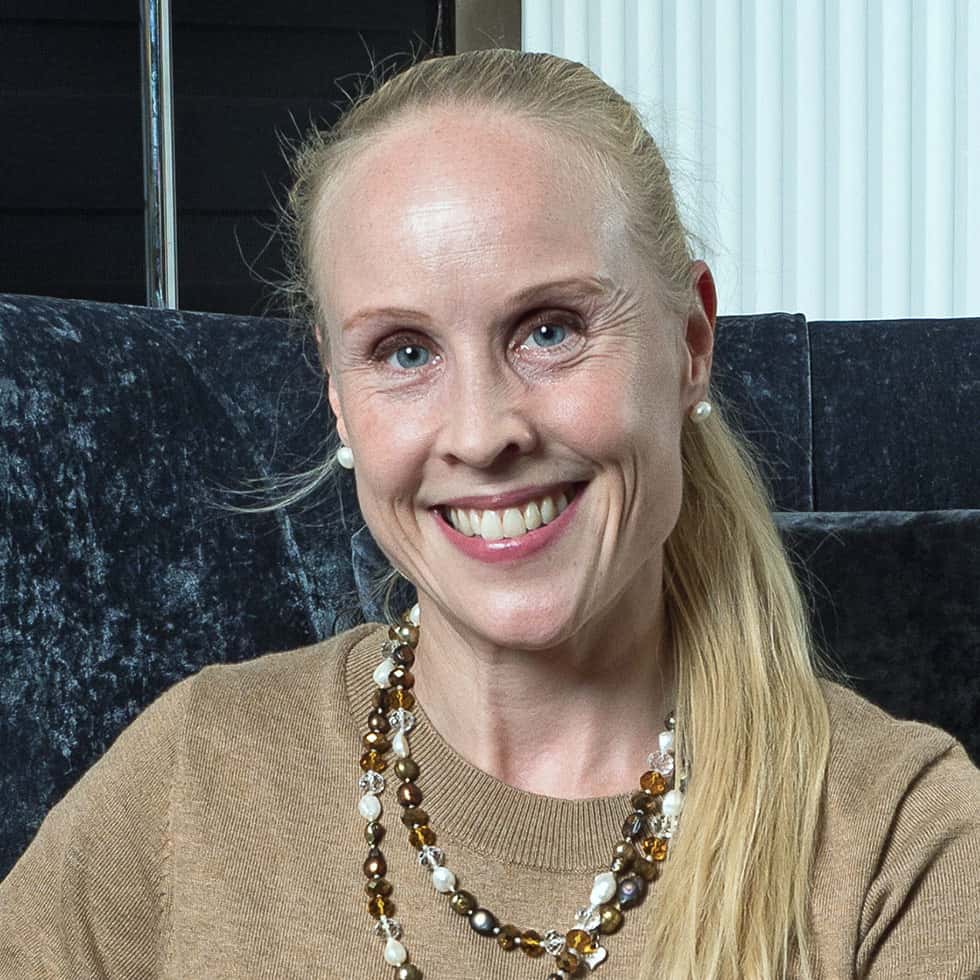 Finnish citizens received encouraging news over the summer. More lives may be saved from colorectal cancer (CRC) in the country as public authorities amended the Government Decree on Screenings on August 12 with the amendment entering into force on January 1, 2022, with implementation being rolled out gradually according to age groups. DiCE spoke with Jenni Tamminen, Executive Director from our Finnish Member Colores – the Finnish Colorectal Cancer Association about the decision, how it came about and what it means for Finnish citizens now and in the years to come.
DiCE: So, Jenni congratulations on this positive news. According to the governmental press release: "colorectal cancer screening will be introduced in stages as a nationwide service for people aged 56–74 years. Screening will take place every two years. In 2022, nationwide screening for colorectal cancer will be introduced among men and women aged 60–68 years. Screening will be expanded by age group, and all 56–74-year-olds will be covered in 2031."
How does this news make you feel?
Jenni: I am happy and proud that nationwide colorectal cancer screening will begin gradually in Finland at the beginning of next year. In the past years we have only had voluntary screening program in some areas, and this has put people in unequal positions in relation to screening availability. With this new legislation on screening programmes expanding to include CRC it means sufficient resources should be allocated to make it successful and really ensure CRC is caught in the early stages – saving lives and making the treatment experience, when necessary, so much less invasive in people's lives.
Last spring, Colores was asked to give a statement on the suggested changes in the legislation, which we of course did, and I therefore felt particularly happy when I read the news this August.
DiCE: Can you tell us more about your role as a patient organisation in advocating for this change?
Jenni: The Finnish Cancer Registry is the one coordinating the screening in Finland. They did the pilot CRC screening programmes, and they are the official authority working on demonstrating to the government that CRC screening makes sense and brings significant public health benefits. They provide the governmental decision makers with the statistical and financial facts needed and point out when it's necessary to give statements in line with the known timings for the changes of the Finnish cancer screening legislation. They concurred that CRC needed to be added as a national programme and did the work to prove its necessity to policy makers. Also, Colores was asked to give a statement about the change in the screening legislation. In our statement we emphasized the humane approach and realities of living with CRC – something patient organisations can offer alongside the measurable statistics and finances provided by the registry. We pointed out that one cannot put a price on the better quality of life and lesser suffering that follows from early diagnosis if the cancer is caught early due to screening.
DiCE: It seems that working together with the Cancer Registry was important for Colores?
Yes, indeed. These have been the roles also earlier when we have been working with policy makers around CRC screening at a local level when it was voluntary. During the last two years in two municipalities, we also did our advocacy work jointly – a Local Cancer Society and Colores – using facts provided by the Finnish Cancer Registry. This resulted in the start of voluntary screening. Again, in brief, Colores has been the one bringing in the humane view and patient voice from the field to support cold facts provided by the Finnish Cancer Registry. I believe that this combination has been efficient in bringing about the needed update in the screening program in Finland. It worked well at the local level (where the decision makers are maybe closer to the people) and apparently also now at a higher level.
DiCE: The roll-out will happen over the next ten years, what will you be focusing as a next step in your advocacy work?
Our work is definitely far from over. It is important to encourage people to take part in the screening in order for the screening to be efficient and successful. I know that the Finnish Cancer Registry and the Finnish Cancer Society are putting up a campaign for this and we, Colores, will naturally support their campaign and work to spread the message to as many people in the age group and their loved ones as possible.
I, however, feel that we are only halfway there now. Only after a majority of those invited take part in the CRC screening programme and only after we start to see earlier diagnoses and a marked decrease in mortality in CRC, can we say that we are there.
DiCE: Thank you Jenni for the interview – we look forward to working together on raising awareness amongst Finnish citizens and all European citizens with you at Colores.
Do you have questions about this article? Please contact us.