First Immunotherapy Drug Approval in Europe for Patients with Oesophageal Squamous Cell Carcinoma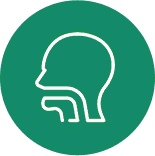 Oesophageal cancer is a less common cancer type with two main forms, adenocarcinoma and squamous cell carcinoma. If surgery is not an option, the only treatments available in Europe so far has been radiotherapy, chemotherapy or chemoradiation (a combination of radiotherapy with chemotherapy). Following the recent decision by the European Medicines Agency (EMA) to approve nivolumab (Opdivo®) as a monotherapy treatment for patients with unresectable advanced, recurrent or metastatic oesophageal squamous cell carcinoma previously treated with chemotherapy (a fluoropyrimidine- and a platinum-based combination),1 the treatment options for this patient group are expanding.
This decision by EMA is an incredibly positive step forward, as it opens the doors to an immunotherapy treatment for patients with oesophageal squamous cell carcinoma for the first time.
EMA's decision was based on a positive opinion by the Committee for Medicinal Products for Human Use (CHMP) recommending a change to the terms of the marketing authorisation for the medicinal product nivolumab.2
The general principal of immunotherapy relies on enhancing the response of the immune system to fight cancer cells. Nivolumab is a monoclonal antibody that blocks PD-1 (programmed death-1), a molecule found on the surface of immune cells. Normally, PD-1 functions by slowing the immune response (the number of immune cells that can fight cancer cells). When nivolumab binds to PD-1, it disrupts PD-1 function; this restores the immune response and results in the elimination of cancer cells.
EMA had previously approved nivolumab for the treatment of several solid cancers, including melanoma and non-small cell lung cancer, as well as for classical Hodgkin lymphoma.1
The current approval for the treatment of oesophageal squamous cell carcinoma was based on the results of the ATTRACTION-3 study, a phase III, global clinical trial, which showed that patients with nivolumab alone versus those treated with chemotherapy had a significantly longer overall survival of 2.5 months and experienced less treatment-related adverse effects.3
The next step is for nivolumab to become available for this new indication through the national health care systems within different European countries. This process varies significantly from country to country, with some country reimbursement approvals happening within a few months after the market authorisation decision by EMA and others after several years.4
References
https://news.bms.com/news/corporate-financial/2020/Bristol-Myers-Squibb-Receives-European-Commission-Approval-for-Opdivo-nivolumab-as-Second-Line-Treatment-for-Unresectable-Advanced-Recurrent-or-Metastatic-Esophageal-Squamous-Cell-Carcinoma/default.aspx. Press Release. Bristol Myers Squibb. November 24, 2020. Accessed November 26, 2020.
https://www.ema.europa.eu/en/documents/smop/chmp-post-authorisation-summary-positive-opinion-opdivo-ii-80_en.pdf
Kato K, et al. Nivolumab versus chemotherapy in patients with advanced oesophageal squamous cell carcinoma refractory or intolerant to previous chemotherapy (ATTRACTION-3): a multicentre, randomised, open-label, phase 3 trial. Lancet Oncol. 2019 Nov;20(11):1506-1517. doi: 10.1016/S1470-2045(19)30626-6.
Wilking N, et al. Achieving equal and timely access to innovative anticancer drugs in the European Union (EU): summary of a multidisciplinary CECOG-driven roundtable discussion with a focus on Eastern and South-Eastern EU countries. ESMO Open. 2019 Nov 13;4(6):e000550. doi: 10.1136/esmoopen-2019-000550.