First Immunotherapy Drug Durvalumab Plus Chemotherapy Approved in Europe for Advanced Biliary Cancer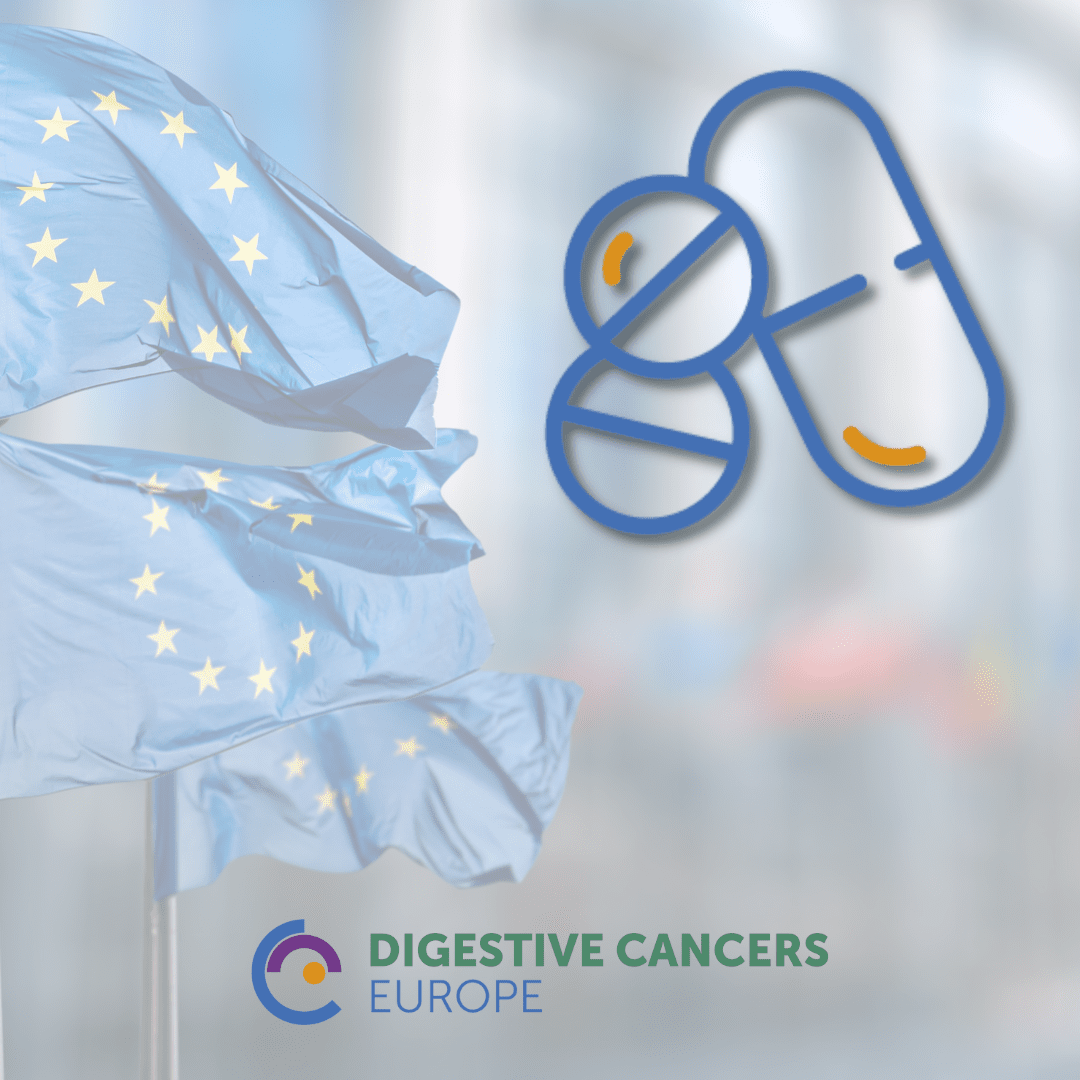 On 21 December the European Commission (EC) approved the use of durvalumab (Imfinzi ®) plus chemotherapy (gemcitabine plus cisplatin) as the first line of treatment for adult patients with unresectable or metastatic Biliary Tract Cancer (BTC). This approval allows patients access to a treatment regime that can prolong their life.
The biliary tract is part of the digestive system and includes the liver, the gall bladder, and the bile ducts. The bile ducts are the thin tubes that transport the fluid bile from its production point, the liver, to the gallbladder and to the small intestine. BTC encompasses a group of rare and very aggressive cancers that can develop in the bile ducts, gall bladder, and ampulla of Vater. Often, symptoms do not present clearly, and new cases are diagnosed when the disease has progressed to an advanced stage when treatment options are limited and the prognosis is poor; with a 5-year survival of approximately 5% to 15%.1
The EC approval was based on primary results from the TOPAZ-1 Phase III trial published in the New England Journal of Medicine Evidence, and updated results presented at the European Society for Medical Oncology Congress 2022. The Committee for Medicinal Products for Human Use (CHMP) of the European Medicines Agency made its recommendation for approval in November 2022.
The TOPAZ-1 trial is a double-blind, placebo-controlled, multicentre, global Phase III trial, in which 685 patients with unresectable advanced or metastatic BTC including intrahepatic and extrahepatic cholangiocarcinoma, and gallbladder cancer were randomly assigned to receive durvalumab or placebo combined with chemotherapy for up to 8-treatment cycles, followed by durvalumab or placebo monotherapy until the disease progressed or an unacceptable level of toxicity was reached. Patients with ampullary carcinoma were excluded. The primary objective of this trial was to assess overall survival, with secondary endpoints of progression-free survival, objective response rate, and safety.
In a predetermined interim analysis, treatment with durvalumab plus chemotherapy showed a reduced risk of death by 20% compared to chemotherapy alone. Updated results from TOPAZ-1 after 6.5 months of follow-up showed a 24% reduction in the risk of death compared to chemotherapy alone. The overall survival (median) reported in the update was 12.9 months compared to 11. 3 months with chemotherapy alone, with an estimated 25% of patients still alive two years later, compared to 10% for the chemotherapy-only group. The progression-free survival (median) data was 7.2 months for the treatment combination compared to 5.7 for chemotherapy alone, and the objective response rate was 26.7% compared to 18.7% for the chemotherapy-only group.
Durvalumab is a human monoclonal antibody that blocks the PD-L1(Programmed-Death-Ligand1) protein from interacting with PD-1 and CD80 proteins, thereby preventing tumor cells from evading the immune system.
The combination of durvalumab plus chemotherapy is the only immunotherapy-based treatment option for patients with advanced BTC, making this newly approved treatment combination a monumental step forward in expanding the treatment options for patients across Europe.
The European Commission approval allows for the use of durvalumab in combination with chemotherapy for BTC in the 27 member states of the European Union, as well as Iceland, Liechtenstein, and Norway. The next step is for each country to make this new therapy available through their national health care systems. This process varies significantly from country to country, with some country reimbursement approvals happening within a few months after the European Commission approval and others after several years.2
References:
1. Turkes, F., Carmichael, J., Cunningham, D. & Starling, N. Contemporary Tailored Oncology Treatment of Biliary Tract Cancers. Gastroenterology Research and Practice vol. 2019 Preprint at https://doi.org/10.1155/2019/7698786 (2019).
2. Wilking, N. et al. Achieving equal and timely access to innovative anticancer drugs in the European Union (EU): Summary of a multidisciplinary CECOG-driven roundtable discussion with a focus on Eastern and South-Eastern EU countries. ESMO Open vol. 4 Preprint at https://doi.org/10.1136/esmoopen-2019-000550 (2019).
Author:
Ruel Jacob