First Webinar on Colorectal Cancer Screening in the EU! Take part in Shaping EU Policy – Speak Up and Contribute to our Joint Statement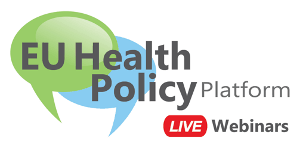 We invite you to join the first in a series of webinars as a part of our DiCE led Thematic Network on the European Health Policy Platform: 'Colorectal Cancer Screening in the European Union'.
Wednesday 27 of May at 10.00 am CET
On the European Health Policy Platform
DESIGNING AN OPTIMAL COLORECTAL SCREENING PROCESS IN EUROPE, LIVE WEBINAR
AGENDA
Introduction and Welcome
Giulio Gallo, DG SANTE, EU Commission
Slovenia: Views from a Member State
Dr Tit Albrecht,
MD, PhD, National Institute of Public Health Slovenia – Head of Centre, Senior Researcher/Policy Adviser
 The Importance of Screening in Cancer Prevention
Stefan Gijssels, CEO, DiCE
Q&A
All participants
Important to note: you must have an 'EU Login' and be granted prior access to the platform to take part in the webinar. You don't have an EU login? Please find out how to get one here. In all cases please also:
Why join our webinars? You'll have a unique opportunity to help improve colorectal cancer (CRC) screening practices in Europe.
Why join our thematic network? Through the platform and within the Thematic Network, you will have the chance to exchange ideas with national and regional screening agencies, cancer registries and screening experts, representatives of patients' organisations, and other stakeholders. Together with us you will help develop a Joint Statement to officially share at year's end with the EU Commission and the Member States. If you are unable to attend, please share this registration link with a colleague who can!
Thank you in advance for taking part and we look forward to actively discussing with you there!