Join our Young CRC Patient Focus Group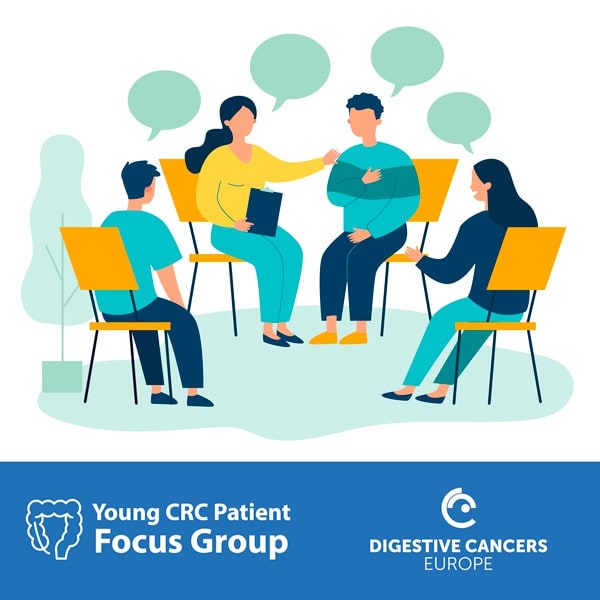 This year, DiCE is working on gaining additional insight into the experiences of young colorectal cancer patients, from symptoms to diagnosis to outcomes and quality of life. This project aims to increase awareness around the increasing incidence of colorectal cancer in the young European population. Our goal is to start collecting data to support patients throughout their journey and sensitise the healthcare community by producing educational material and designing strategies to support the implementation of new preventive and screening procedures to contain this new worrying trend.
For this, we need young patients to participate in focus group meetings to share their experiences and perspective on their disease.
If you have:
More than 18 years of age
A diagnosis of colorectal cancer before the age of 50
Willingness to share your experience
The focus group meetings will be conducted in English, Spanish, and Italian. If you speak one of these three languages, please contact us.
Don't hesitate to get in touch with marianna@digestivecancers.eu