Kick-Off Event for the SmartCARE Project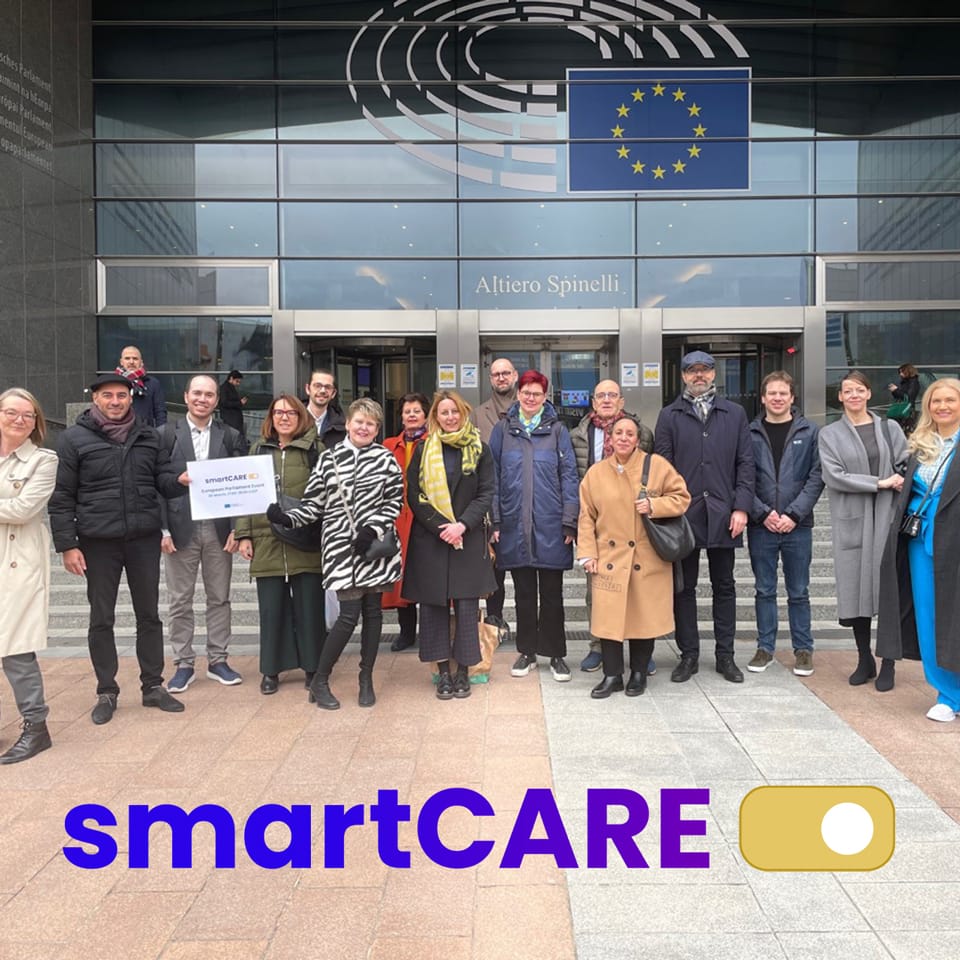 On 28 March, key collaborators from the smartCARE consortium gathered in Brussels to share ideas and perspectives. Haidar Akl, a member of our scientific team, was present on behalf of DiCE.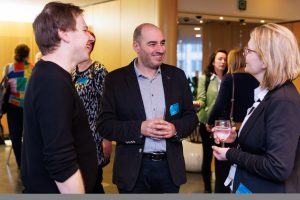 The meeting was co-hosted by MEP Istvàn Ujhelyi of Hungary and Mike Morrissey, CEO of the European Cancer Organization (ECO). It included introductions from the Co-Chairs of the smartCARE Steering Committee, Csaba Dégi (President-Elect & Co-Chair, Survivorship & Quality of Life Network, ECO) and Penilla Gunther (EU Cancer Mission Board member, National & European Parliamentarians for Cancer Action member).
Crucial talks filled the different sessions, starting with Istvàn Ujhelyi's message about placing cancer survivors at the centre of European Policy. The project concept, objectives, and deliverables of smartCARE were presented by Mike Morrissey and the WP leaders; Katerina Kepáková (FNUSA-ICRC), Helena van der Pal (Clinic Princess Maxima Centre for Pediatric Oncology), Giorgia Manuzi (European Society for Pediatric Oncology) and Celia Varela (Bilbomatica, the App developer of the SmartCARD).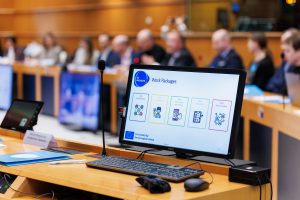 Matthias Schuppe, the Deputy Head of the Unit for Cancer and Health at the European Commission, applauded the pivotal role of smartCARE in delivering Europe's Beating Cancer Plan. Bringing together expertise from the smartCARE consortium together with Bilbomatica to benefit cancer survivors was the title of a presentation by Tomas Kniuksta, from the Health and Digital Executive Agency (HaDEA), and Katie Rizvi, Co-Founder of Youth Cancer Europe and member of the Patient Advisory Committee of ECO highlighted what the smartCARE project could mean for survivors. Survivorship and Quality of Life were at the heart of Csaba Dégi's presentation.
A networking reception followed, where participants could mingle in person.
_________________________________
This project has received funding from the European Union EU4Health Programme (2021-2027) under Grant Agreement No. 101080048
Disclaimer:
Funded by the European Union. However, the views and opinions expressed are those of the author(s) only and do not necessarily reflect those of the European Union or the European Health and Digital Executive Agency (HaDEA). Neither the European Union nor the granting authority can be held responsible for them.