Medical Knowledge at Patient Level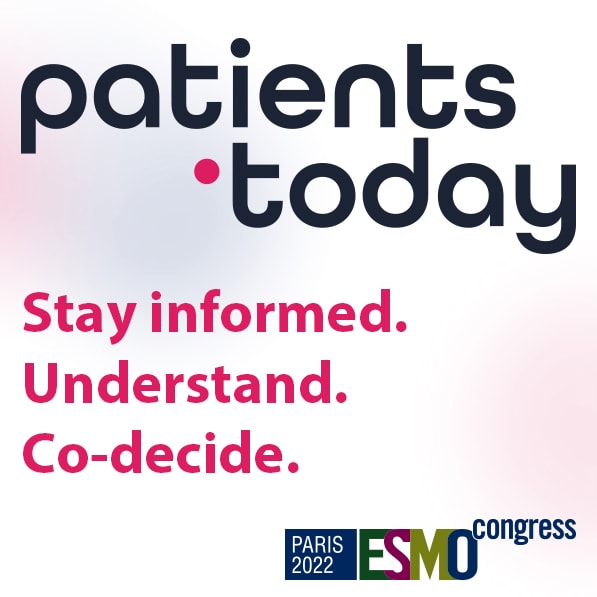 Patients Today brings the latest knowledge on promising treatment options from ESMO Congress 2022 – comprehensive evaluations and recommendations for day-to-day treatment practices.
Teams of patient representatives and medical experts in a dialogue on eye level
Videos available "on-demand", including a download option of the presentations
Free of charge and no registration necessary.
We invite you to watch the video interviews on numerous oncological indications and to become part of a unique patient community.
Patient-friendly reporting contributes to patient empowerment. The more informed patients are and the more they know about their disease and treatment options, the better and more confidently they can make decisions with their doctor.
Find out about the latest results from ESMO Congress 2022. Including renowned physician, Prof. Dr. Florian Lordick and patient representative (Digestive Cancers Europe) Zorana Marivic present the latest developments in screening, diagnosis and treatment options for digestive cancers – in easy-to-understand video presentations.