Patients with Locally Advanced Mismatch Repair Deficient Colon Cancer can Benefit from Immunotherapy—the Promising Results of the NICHE-2 Clinical Trial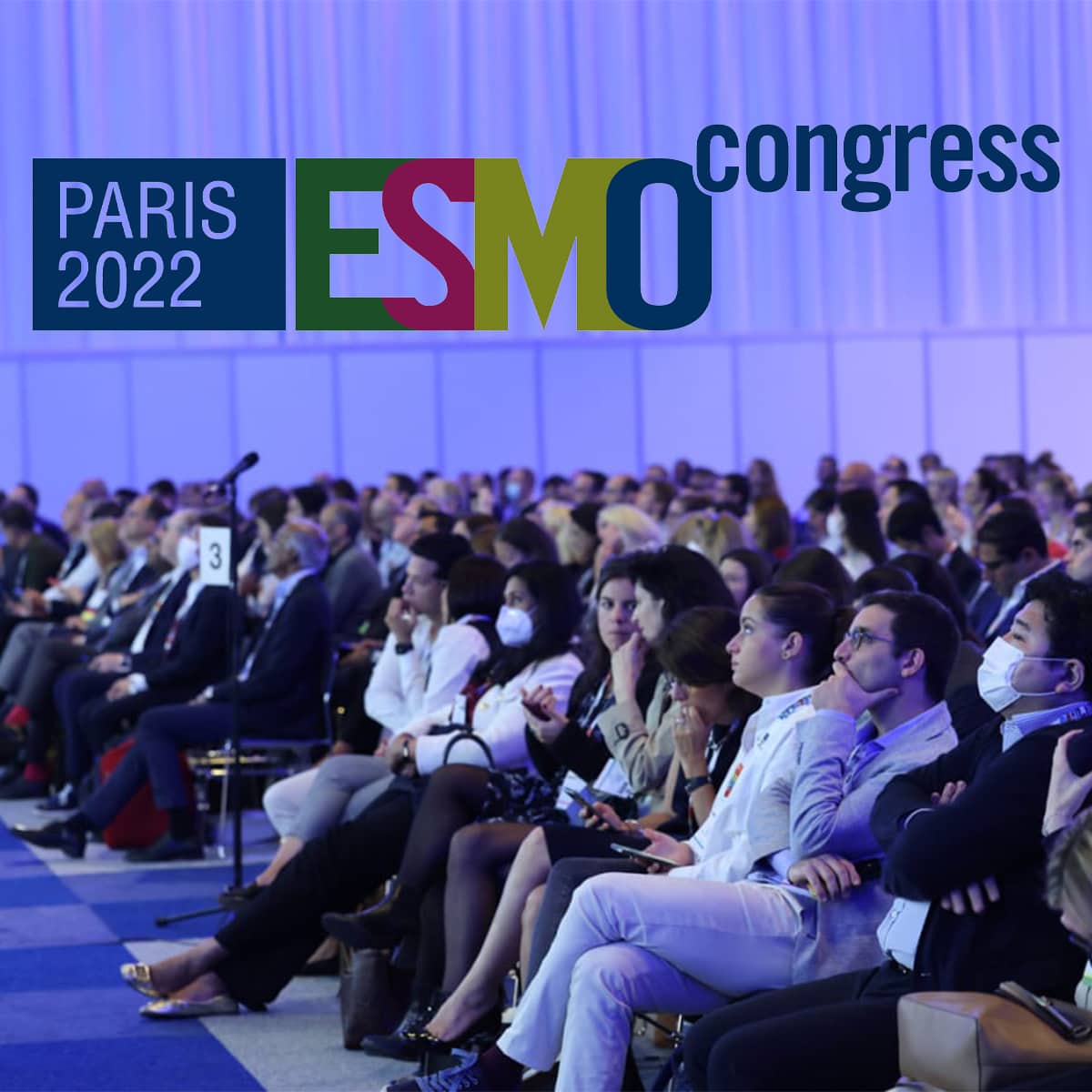 Encouraging results on the use of immunotherapy for patients with deficient mismatch repair colon cancer were presented at the ESMO Congress 2022 in Paris.
Mismatch repair (MMR) genes are involved in repairing our genetic code if it is wrongly duplicated during the process of cell replication. When the MMR process works properly, the cells are defined as MicroSatellite Stable (MSS). At the same time, a mutation in MMR genes may cause MMR deficiency, which leads to microsatellite instability (MSI-high or MSI-H). MSI-H/MMR deficiency occurs in 15% of all colorectal cancers and in 4% of stage IV/metastatic colorectal cancers. MSI-H tumours are much rarer in rectal cancer (found in 0.5-1% of patients).
In the NICHE-2 clinical trial, 112 patients with non-metastatic dMMR colon cancer received one dose of ipilimumab and two doses of nivolumab ≤6 weeks prior to surgery. Results showed that 99% of patients showed a significant (95%) or complete (67%) pathological response after surgery, meaning that the tumour was entirely or reduced in its majority. Also, the primary endpoint of safety was met, with 4% of patients experiencing grade 3–4 immune-related adverse events and two patients experiencing a delay in surgery ≥2 weeks. The 3-year disease-free survival co-primary endpoint is still under investigation.
The drugs used in the NICHE-2 clinical trial are immune checkpoint inhibitors. Lymphocytes from the immune system (T cells) protect the body from cancer by killing specific cancer cells. Unfortunately, cancer cells can evolve proteins to protect themselves from T cells. Immune checkpoint inhibitors block those protective proteins allowing our immune systems to kill the cancer cells.
The NICHE-2 clinical trial results set the basis for more extensive trials to confirm the benefits of immunotherapy in patients with (dMMR) colon cancer. However, we will need to confirm these results before clinical practice can change. NICHE-2 trial was conducted in a single centre (Netherlands Cancer Institute, Amsterdam) with great expertise in patient selection and treatment delivery and committed multidisciplinary teams, so confirmation of these results in other settings is urgently needed. Also, longer-term follow-up data are needed to confirm the initial results.
Citation: Annals of Oncology (2022) 33 (suppl_7): S808-S869. 10.1016/annonc/annonc1089