New Member from France 'Mon Réseau Cancer Colorectal' Joins our Patient Community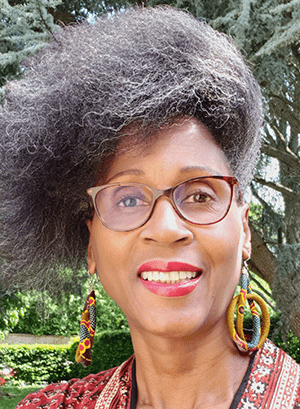 It is with pleasure that we introduce our newest DiCE Member 'Mon Réseau Cancer Colorectal' (My Colorectal Cancer Network or MRCCR). The network was set up this year under the direction of Colette Casimir (pictured left), a CRC Survivor and Master of Engineering in the Therapeutic Education of Patients and recognised Patient Expert.
We spoke with her about the Organisation – how it has been set up and the value she hopes to create together with the DiCE community particularly on the establishment and running of online patient support communities.
Can you please tell us about your journey towards setting up Mon Réseau Cancer Colorectal?
I have been very motivated to set up MRCCR and became its Director because I've faced a very aggressive hereditary colon cancer three times since 2004. This experience taught me a lot. After leaving a high-ranking position as a Senior Vice-President in the oil and gas industry in 2015, I took a year to consider what was really important in my life and what I wanted to do. It was then that I started at the University of Patients in Paris, a part of the Sorbonne University, where I passed degrees to become a Patient Expert with an Engineering Master in Therapeutic Education of Patients.
I enjoyed this a lot and I am now doing a PhD researching how some cancer patients going through recurrences of their cancers, drastically change their views to gain a new lease on life for the best. I feel this is under-researched and is an aspect of cancer survival that needs to be better understood and shared to help other patients move ahead and make the most of life.
This network represents all that I missed during my years living with cancer. I didn't find a place where I could exchange with my peers and be supported by people who are living through the same circumstances as me – this is what MRCCR is all about.
Can you tell us more about the network and its history?
MRCCR is a part of 'Patients en réseau' a French non-profit meaning 'Patients in the Network'. Founded in 2014 by Laure Guéroult-Accolase, we already have established networks in breast cancer, gynaecological cancers and lung cancer. Over the years we have built a strong community and unique online services for patients and their relatives.
To do this we design and operate social networks that offer patients, their relatives and caretakers a fully private and anonymous forum. We promote confidentiality, secured platforms, trusted information through partnerships with leading hospitals, research centres and associations like DiCE – and benevolence thanks to the active support and involvement of peers – patients and carers.
In early 2020, Patients en réseau' established contact with France Colon, a highly appreciated association dedicated to colon cancer that had to close its doors in 2019. We then decided to create MRCCR as our fourth network. We have picked up where France Colon left off and we are luckily able to integrate their knowledge and content onto the new platform.
Also, we have set up a scientific committee, with very competent and well-known professors and doctors in all the necessary disciplines, to help us achieve our objectives.
And what are your objectives?
First of all, to contribute towards breaking the isolation of people facing CRC, whether they are a patient, a relative or a friend through the social network on our online platform.
MRCCR will also work on contacting and educating public authorities. This includes themes such as: the importance of adopting best practice in screening and prevention, the facilitation of access to innovative therapies such as immunotherapy, and more generally to represent a shared patient voice in public debates.
What are your key priorities for this year?
Firstly, we need to secure financial resources. We recently launched a crowdfunding campaign and we are continuing to look for more partnerships.
We have just made a 'soft' launch of the online social network and are working on an official September launch
Another priority is to identify expert CRC patients who are willing to provide their support and contribute their time towards our activities.
We are also starting work with the Scientific committee on our approach with public authorities.
What do you hope to get out of your DiCE Membership?
Through your current Masterclass we're increasing our knowledge on many aspects of CRC. We're also pleased to have access to the DiCE European network to better understand how other countries are proceeding, to learn from what tips and recommendations they have.
Also, DICE is involved in many European projects whose outcomes will help us to become more knowledgeable and help us to better perform our activities.
We also want to give back to DiCE and our fellow Members – to share our experience, learnings and best practice on supporting patients via online platforms. Particularly during this very critical and exceptional pandemic crisis, we consider that online support to patients and relatives will have an increasingly crucial role.
Thank you, Colette! We are very much looking forward to creating great things together with you at MRCCR.