New Nutrition App Available to Help Cancer Patients on a Daily Basis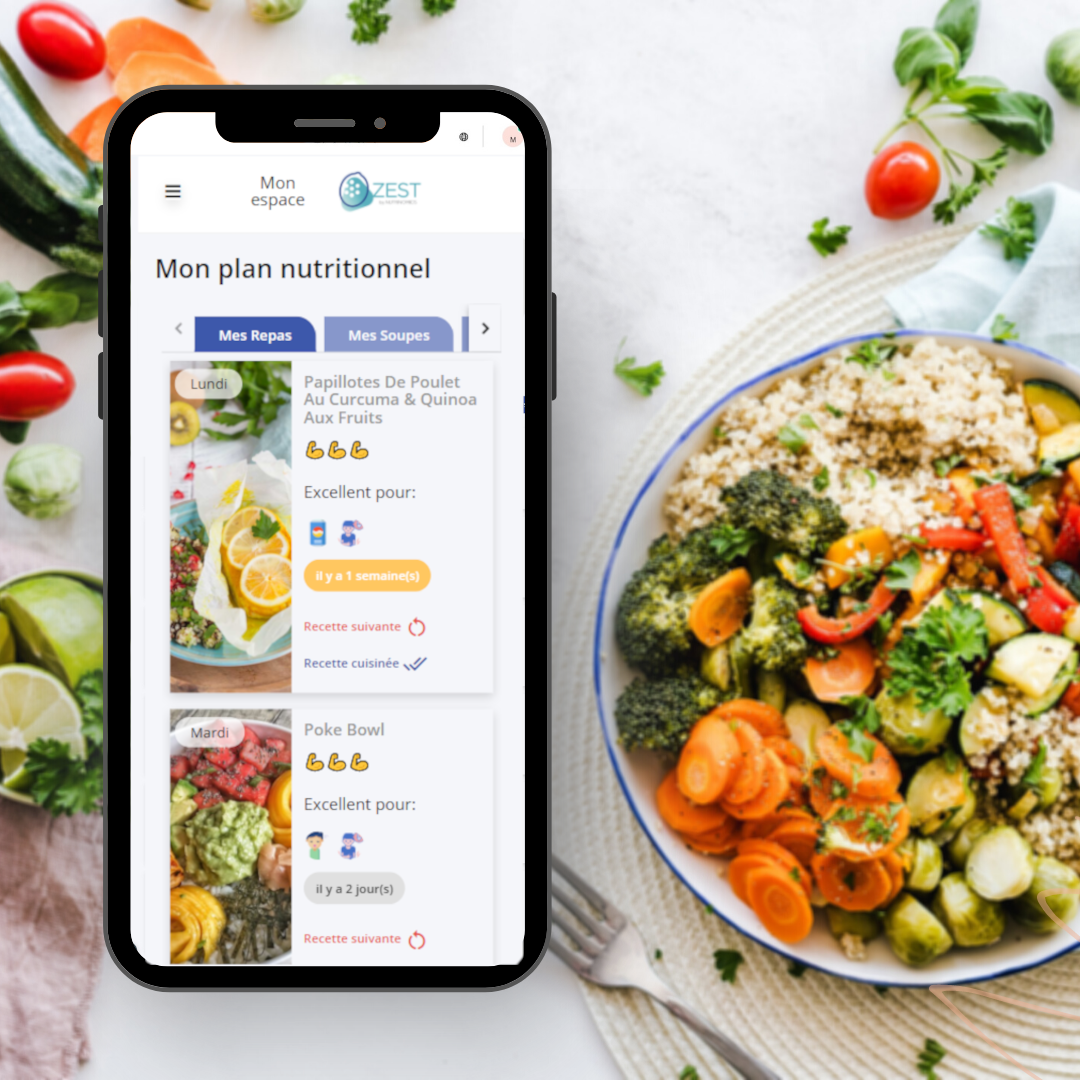 Nutrition for digestive cancer patients is a very important factor for them while traversing treatment and convalescence. Sadly today, between 40 to 80% of cancer patients are in a state of malnutrition, which leads to poorer quality of life, possible negative effects on how well treatments work (efficacy) and how well patients are able to tolerate their treatments. All factors contributing to their chances of remission. In order to address this and provide free access for patients to trustworthy nutritional guidance, the startup Nutrinomics launched Zest Cancer, an evidence-based personalized nutrition platform that aims to improve cancer patients' quality of life and nutritional status.
Based on recurring health questionnaires, the platform provides continuous tailored nutritional advice by registered dietitians, personalized recipes, grocery lists. In France and Belgium the app also offers the organisation of grocery deliveries to relieve stress for people living with cancer. Designed by registered oncology dietitians and already in pilots in different hospitals, Zest Cancer is for all cancer patients and survivors, who are neither currently diagnosed with undernutrition nor under fiber or texture restrictions.
Free of charge and currently available in English and French, Nutrinomics is working to have Zest introduced in the standard care pathways for hospitals caring for cancer patients and to make it available in further European languages in the near future.
Would you like to know more about this? Please contact us.