New YouTumor.org Website Launches Answering Key Cancer Questions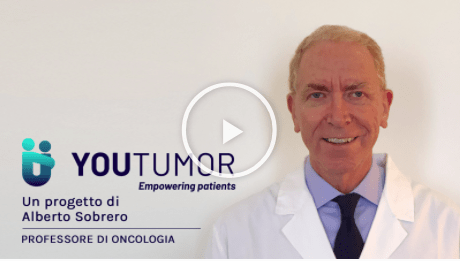 Renowned Italian oncologist Prof. Alberto Sobrero has launched a new site for people looking for information on cancer in simple terms that everyone can understand: 'YouTumor.org'.
Available in four different languages so far, English, French, Italian and Spanish, the site gives an easy to follow guide for those who:
Are afraid that they have cancer due to hereditary or other factors
Have just discovered cancer
Have had cancer and are navigating towards being cured
Are living through advanced stages of the disease.
"I hope that this simple tool turns out useful to patients for active participation in shared decision making," explains the professor. "I would also like it to be a resource for medical students and fellows, one that facilitates their dialogue with patients, especially in this unfortunate COVID era.
"I am happy to say that the website is currently available on the official local governmental healthcare sites of several italian regions and that the Hungarian cancer society, Gyorgy Bodoky, is currently translating it into Hungarian. It is also under consideration by charities and patient advocacy groups in many European countries and as far away as Japan. We'll see, I really hope it proves to be a very useful tool that can help people understand cancer better and reduce stress for many," Prof. Sobrero concludes.
Alberto Sobrero has been the Head of the Medical Oncology Unit at Ospedale San Martino in Genova, Italy, since 2001. His main research interests encompass gastrointestinal cancer treatment and design and interpretation of clinical trials in oncology.
If you would like more information on YouTumor.org please contact us.