Pasykaf Gains First Prize for EU Health Award with HPV Elimination Programme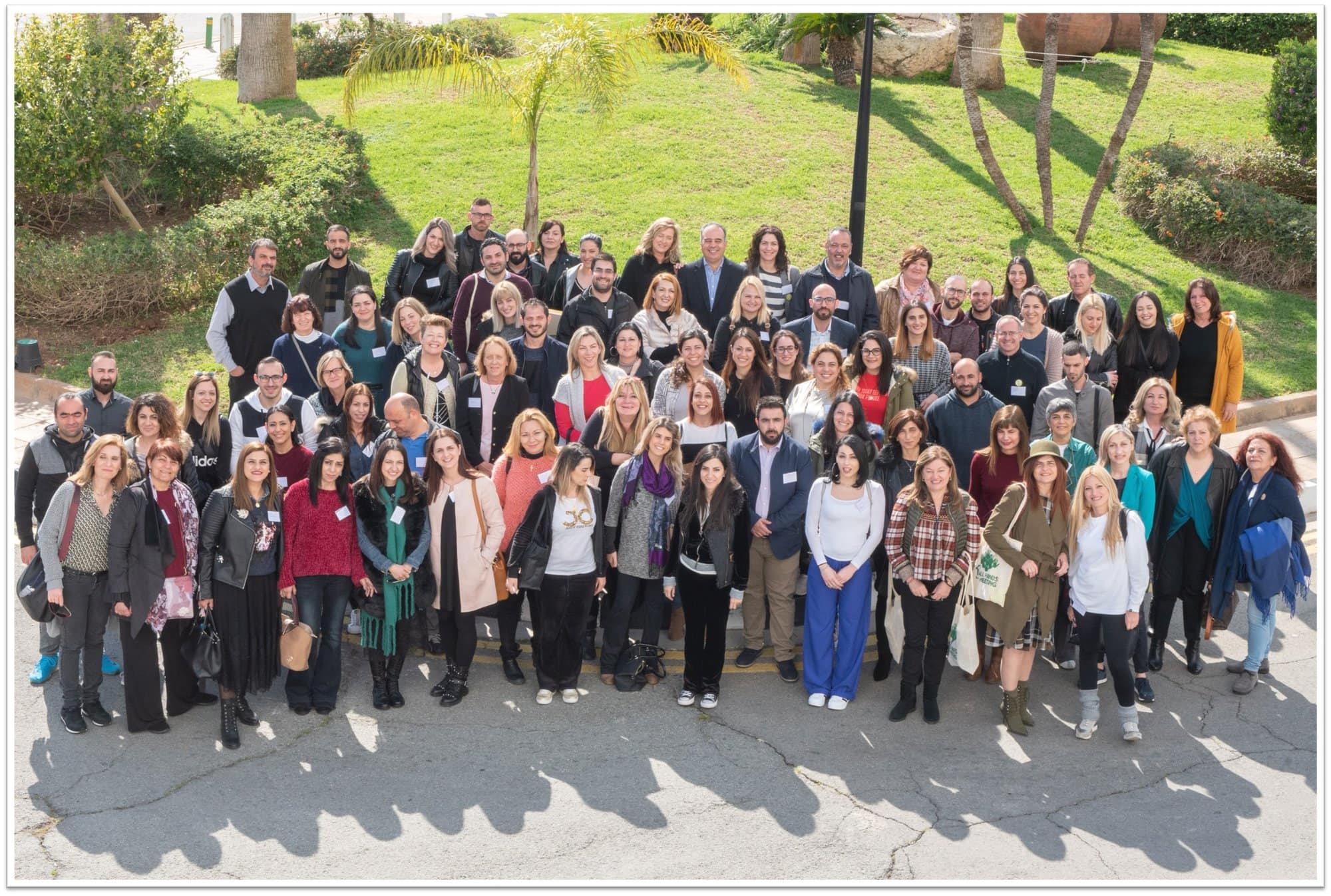 DiCE's Member PASYKAF received an EU Health Award on March 2 for their successful human papillomavirus (HPV) elimination programme that started in June 2010 in Cyprus aiming to eradicate HPV related cancers including anal cancer.
The Award was given in recognition of this ongoing low-cost but high gain project that has shown significant progress over the past decade. This included the increase of the HPV vaccination coverage rate in Cyprus to 75%. Stella Kyriakides, EU Commissioner for Health and Food Safety, gave the award to the PASYKAF team.
"We are proud to have gained recognition of our decade long work," says Dora Constantinides, DiCE Chair of the Board and ex-Head of Awareness at PASYKAF. "The success of the programme was based on a multidisciplinary approach that included healthcare professionals, policy makers, educators and the PASYKAF team. If other DiCE Members are interested in gaining insights into the campaign, I greatly encourage them to get in touch with us and we can share our best practices."
About the HPV Elimination Programme
HPV Elimination Programme has been rolled out across Cyprus each year since 2010 as part of the Association's commitment and contribution towards cancer eradication. It has and continues to focus on three areas:
Creating awareness about the prevention of HPV related cancers
Achieving the establishment of a national school based HPV vaccination program for 12 year old girls in 2016 and the extend of the coverage to boys in 2020
Leading the implementation of a national elimination plan for HPV related cancers by 2030 in accordance with ECCO guidelines
The outcomes of the campaign:
Created a multidisciplinary set of actions: community education, social mobilization, vaccination, screening, treatment, and palliative care.
Joined forces with the medical community to advocate with the Association, to persuade politicians to implement the National School-Based Immunization Program
Turned scientific data into accessible and digestible communication messages for each target audience such as parents, teenagers, teachers.
Confronted political barriers through activities such as press conferences, live links, and meetings that would be visible, at places that would generate public and media attention. The Minister of Health and other officials participated in all the press conferences.
Presented the MOH and the Parliamentary Health Committee with a 'Call for action against HPV' stating the benefits of a National HPV Elimination Program.
Turned the campaign into a big project in line with the severity of the issue since cervical cancer ranks as the 3rd most frequent cancer among women between 15 and 44 years of age in Cyprus.
About PASYKAF
PASYKAF is an NGO, established in 1986 by 21 patients with cancer, relatives and friends. The organisation is on a mission to improve the quality of life of cancer patients and their families and to save lives by providing:
Cancer prevention and early detection programs
Supportive, palliative care, psychosocial, bereavement and rehabilitation services
Advocating for the improvement of cancer diagnostic and treatment services
Over the years PASYKAF has evolved into a specialist organization that now numbers thousands of members, volunteers, sponsors, friends and 80 full time members of personnel and 20 associates, including health professionals, awareness and prevention officers, administration, managerial and other personnel.
DiCE congratulates PASYKAF on their award and wishes them all the best for the continuation of this important programme. Would you like more information on this initiative? Please contact us.