Spotlight on Liver Cancer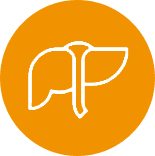 February 4, Acting CEO, Zorana Maravic took part in the European Liver Patients Association's (ELPA) 'Liver Cancer Patient Summit'. Here she spoke of DiCE's continued commitment to our partnership with the organisation and to liver patients across the region.
Below highlights from the event:
In Europe, liver cancer leads to a substantial number of deaths each year. To shift this trend, all stakeholders need to work together and fight it by stepping up their cooperation in the fields of prevention, early detection, patient care and support, and research.
To beat liver cancer major health policy interventions should aim at:
Raising awareness about the risk factors of liver cancer among the general population

implementing prevention practices across Europe, including

universal vaccination against Hepatitis B (HBV)

universal treatment of Hepatitis C (HCV) for all HCV-infected patients

Educating the general population on the harmful consequences of chronic alcohol consumption and obesity and promoting healthy lifestyles; approximately 50% of liver cancer cases could be prevented and 35% of deaths avoided through preventive measures and lifestyle choices

implementing universal surveillance programmes for liver cancer and prioritising screening among high-risk groups

supporting research that leads to the development of new tools for early liver cancer detection and novel treatments for better outcomes
About Liver Cancer
Liver cancer is the ninth most frequent cancer type in Europe with approximately 87.630 new cases diagnosed in 2020 (ECIS 2020 data). In addition, liver cancer represents the sixth cancer-related cause of death, accounting for 78.400 deaths per year in Europe (ECIS 2020 data).
Primary prevention of liver cancer should focus on liver cancer risk factors, which mainly include chronic HBV and HCV infection, chronic excessive alcohol consumption, obesity and diabetes and non-alcoholic fatty liver disease (NAFLD).
While decreasing trends in new cases of liver cancer have been reported in some Asian countries, such as China and Japan, where cases were traditionally high because of high levels of HBV and HBC, respectively, in many European countries a notable and alarming increase in liver cancer cases is being observed. This is attributed to alcohol abuse and high levels of HCV infection.
Multi-disciplinary expert care can improve outcomes for patients with liver cancer. A multi-disciplinary team involving hepatologists, biliary and liver transplant surgeons, radiologists, interventional radiologists, pathologists, and oncologists should manage these patients.
The right treatment when given at the right time can improve liver cancer patients' recovery, survival and quality of life. Implementing a life course approach for liver cancer patients, implies affordable access to treatments during the whole continuum of services, especially since most patients with liver cancer need sequential treatments.
The liver cancer patient pathway should include a continuum of services starting from prevention and followed by rapid and accurate diagnosis, high-quality treatment, follow-up care and support.
The active involvement of patients in cancer research has a positive impact on both the patient and research community, and the liver cancer research field is no exception to this. A collaborative approach between researchers and patients allows to identify and understand the needs, gaps, and priorities in the liver cancer patient pathway. As a result, basic liver cancer research can be driven into translational discoveries, and more effective drugs and treatments can be generated.
By sharing good medical practices, the experience of patients with liver cancer improves. The use of patient-reported experience outcomes along with other forms of patient feedback, provides a valuable insight into what services are best for patients and a focus on service improvement efforts.
A well-designed health literacy strategy for liver cancer is key for empowering citizens by addressing health inequalities and implementing effective prevention strategies, while positively impacting on healthcare costs.
Patient organisations with a focus on liver cancer can provide a wealth of information and support for patients. This information is written by specialised staff who use an easy-to-understand language, and all materials are reviewed by medical experts and patients. In addition, patient organisations can bring together patients with liver cancer, facilitating one of the best ways of information and support – that provided from one patient to another.
For more information please contact us.