Supporting Ukrainian Patients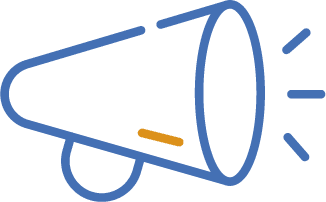 In light of the current situation, Digestive Cancers Europe would like to highlight its concern at what is unfolding in the Ukraine and the human suffering that is being caused. We want to underline that we are working to continue our support for patients and their families in all the countries in which we have Member Organisations. We stand for all patients having access to the best treatment and care, regardless from where they are.
Resources for Patients
We are working closely with the European Cancer Organisation and recommend you go to their website for:
For those with rare digestive cancers please go to this dedicated website.
It is with sadness that we share these resources as such conflicts destroy human lives as well as the tireless work done by the advocacy community. They are against the values that our work represents. On top of the physical destruction and loss of life, great costs are also borne by those with existing health conditions, such as cancer, due to the effects on access to medicines and treatment.
How is this Affecting our Member Organisations?
Our Member network includes EuropaColon Ukraine that has been a part of DiCE, and previously EuropaColon, since 2014. Although contact has proven challenging, we have thankfully learnt that representatives from EuropaColon Ukraine are safe.
Through our Member Organisation network of the EU neighboring countries of Ukraine: Romania, Hungary, Poland and Slovakia we have received confirmation that Ukrainian digestive cancer patients with the refugee status can be treated with the equal rights as local citizens. In turn, they fear the additional burdens placed on their healthcare systems, ones that have already been stretched due to Covid-19 pandemics over the last 2 years. We will continue to monitor this situation and provide support wherever possible.
Our Russian Member – The Russian Association of Oncology Patients 'ZDRAVSTVUY!' has reported that they are continuing their work for citizens and digestive cancer patients and we remain in support of their work.
Our Thoughts go to All Those Caught in the Conflict
Our thoughts are with the people manning our Member organisations, to our friends, colleagues, digestive cancer patients, healthcare teams, hospitals and all the people caught up in this crisis. We hope for a rapid resolution of the conflict by peaceful diplomacy that can minimise casualties and loss of life.
Would you like to discuss what is happening in the Ukraine with us or our Member Organisations or are you in need of support in regards to it? Please contact Zorana.