SURVEY: Assessing AI Awareness & Perceptions Among Patient Organisations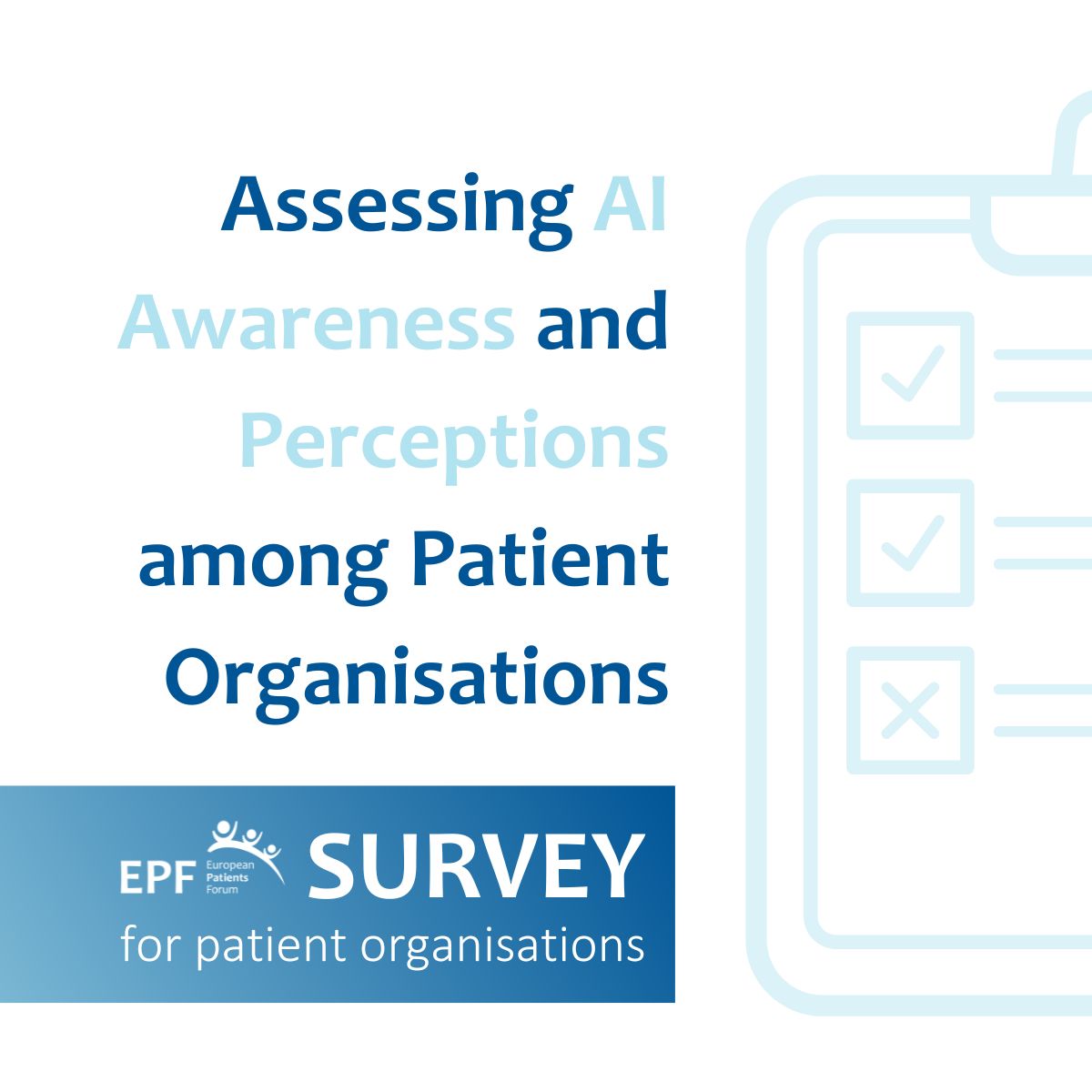 European Patient's Forum (EPF) is collecting responses to a survey addressed to patients' organisations or individuals carrying out patient advocacy activities. An in-depth knowledge of AI in healthcare is not a pre-requirement for completing this survey, as questions are primarily about experience and perception. There are no wrong or correct answers.
You can complete this survey in English, Dutch, Bulgarian, Spanish, Finnish, French, Greek, Croatian, Latvian, Lithuanian, Maltese, German, Polish, Romanian and Swedish.
The survey should take about 5-15 minutes to be completed, and the deadline is 22 May.
We kindly ask you to share the survey with partner organisations to have as representative data as possible. We hope the different languages into which the survey has been translated can facilitate this.
Learn more about EPF's Work on AI.