'Time to Act' – Cancer and COVID Information Hub Available for Patient Organisations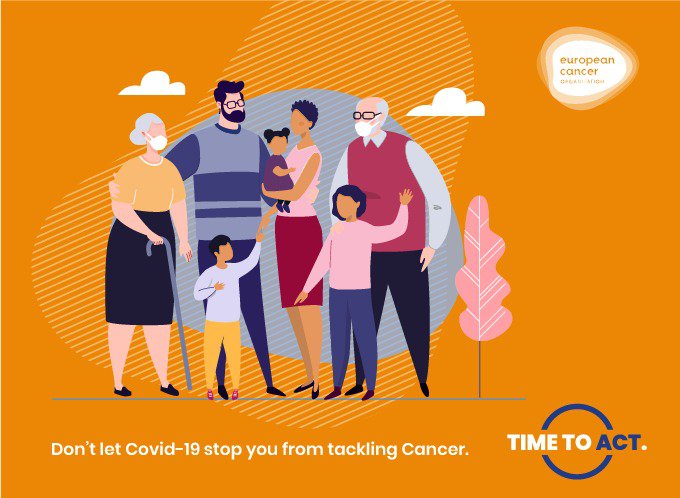 The European Cancer Organisation, of which DiCE is an active member, has started an information hub for advocacy groups, policy makers and healthcare professionals to amplify the work of its member organisations as they combat the effects of the Covid-19 pandemic on cancer care across the region. They also invite DiCE and its members to contribute any relevant information towards the hub to make it a rich information source for all.
The hub currently includes information for patient advocacy organisations grouped by topic – quality cancer care and Covid-19, clinical trials and Covid-19, survivorship and Covid-19 are just a few examples. If you have information that you could add they ask you to reach out to: Marilena.Madsen@europeancancer.org.
The website also includes resources as part of the Time To Act campaign, including translated materials for use by our members. This will emphasise the key message 'Don't let Covid-19 stop you from tackling Cancer'.  This will be backed up by data intelligence on the negative impact being reported across Europe caused by delays in patients presenting after cancer warning signs and cancellation of appointments for diagnosis and treatment.
Should you have questions on these materials the European Cancer Organisation invites you to contact Mike.Morrissey@europeancancer.org, or please also contact us to know more about the collaboration.
Author:
Catie Young