Update in Science Masterclass Explores Personalising Treatment Strategies in Digestive Cancers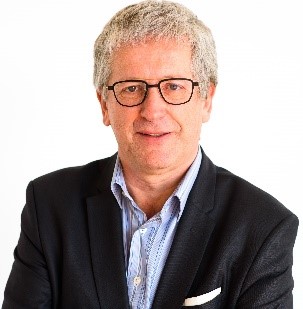 At our July Masterclass 'Update in Science', our Medical Director and co-founder Prof Eric Van Cutsem, discussed how personalised medicine is changing the landscape of treatment options in the field of digestive cancers. This was a central topic at the ESMO World Congress on Gastrointestinal Cancer 2021, which took place virtually from June 30 to July 3.
In the field of colorectal cancer, progress is being recorded in the BEACON CRC trial. This trial is looking into how first-line bevacizumab treatment affects second-line treatment in patients with metastatic colorectal cancer (mCRC) and a mutation in the BRAF gene. This mutation, known as BRAFV600E, is found in approximately 8% of patients with mCRC and is a marker of poor prognosis. For this reason, intensive studies are being carried out to discover more effective ways to treat these patients. Prof Van Cutsem noted that during the last three decades the development of personalised treatments has led to a significant increase in the median overall survival of patients with mCRC, and this is expected to increase further.
In the field of gastric cancer: clinical trials for patients with advanced gastric or gastro-oesophageal junction cancer with microsatellite instability-high (MSI-H) – a change in the DNA of the cancer cells that can affect the response to treatment – show improved outcomes when treated with pembrolizumab. Pembrolizumab in combination with trastuzumab and chemotherapy has recently been approved by the Food and Drug Administration (FDA) in the US as a treatment option for HER2+ gastric cancer. This decision was based on the results of the Keynote-811 Phase III study, which examined the effect of adding pembrolizumab to trastuzumab and chemotherapy on overall survival.
In the field of oesophageal cancer, various clinical trials with patients with metastatic oesophageal cancer and a specific molecular profile (~50% of all patients) show improved outcomes with an immunotherapy treatment type that includes pembrolizumab, nivolumab or tislelizumab.
In the field of liver cancer, the recent approval by the European Medicines Agency of atezolizumab in combination with bevacizumab for first line treatment expands the so-far limited treatment availability.
Finally, pancreatic cancer remains more difficult to treat. However, progress is being made regarding new markers that can be used to develop targeted therapies. Several changes can be identified in pancreatic cancer cells, such as mutations in the BRCA1/2 (in 5―10% of patients), KRAS (in 10% of patients) and MSI-H (in 1―2% of patients), which provide an opportunity for developing and applying targeted therapies that are now entering the arena of pancreatic cancer treatments.
Finally, Prof Van Cutsem emphasised that to make small steps for all our patients with digestive cancers, it is important to use personalised treatments in combination with examining patients' clinical and molecular characteristics as well as investing in innovation and research.
Reference: DiCE Masterclass – July 2021