UPDATE on DESTINY-Gastric02 Study: Trastuzumab Deruxtecan Continues to Demonstrate Benefit in Metastatic Gastric and Gastro-oesophageal Cancer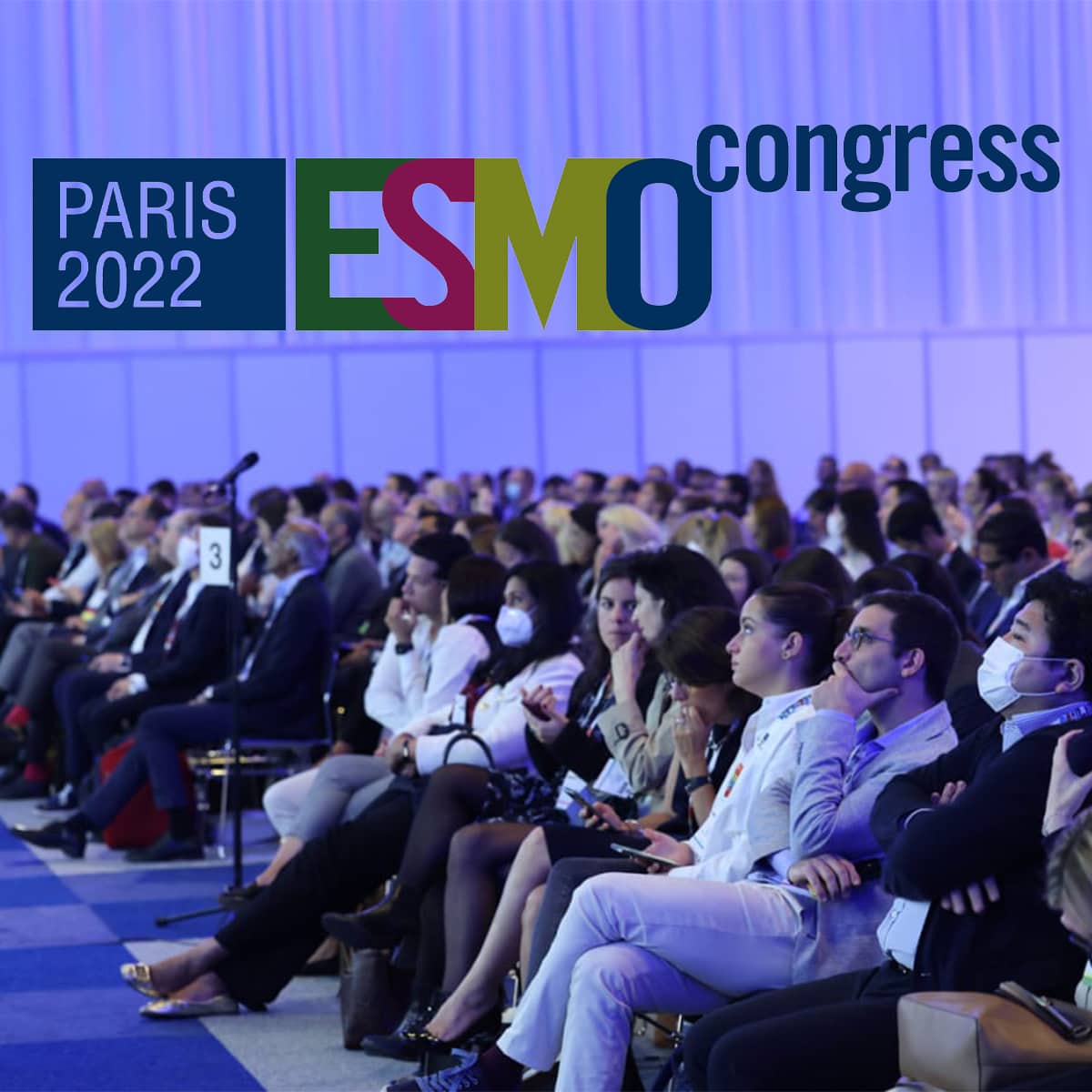 The DESTINY-Gastric02 study was conducted in a Western patient population (US/EU), primarily to confirm the positive results from the DESTINY-Gastric01 study, which comprised of an exclusively Asian population.1 DESTINY-Gastric02 (NCT04014075) began with the aim of finding out if trastuzumab deruxtecan is safe and works for a Western patient population with gastric or gastroesophageal junction cancer, in patients who have human epidermal growth factor receptor 2 (HER2)-positive gastric or gastro-esophageal junction (GEJ) cancer: that cannot be surgically removed, that has moved to other parts of the body or that got worse during or after treatment that included trastuzumab.
At the ESMO 2022 conference, a longer follow-up of the data from phase 2 of the study showed that trastuzumab deruxtecan (Enhertu®) continued to show a clinical benefit, with a tolerable safety profile for patients with HER2+ locally advanced or metastatic gastric or GEJ adenocarcinoma who previously received treatment with trastuzumab (Herceptin).1
As previously reported, in the primary analysis publication the baseline characteristics of this nonrandomized phase 2 study consisted of a population of 79 patients, with a median age of 60.7 years, with the median time since diagnosis being 14.2 months. 86.1% of patients had HER2 expression of disease with IHC 3+, 12.7% had IHC 2+/ISH+ and 1.3% were non-evaluable. The study population consisted of 34.2% of patients with gastric cancer and 65.8% with GEJ, and most patients had two or more metastatic site (93.7%).2
The data update shared from the date of cut-off (November 8, 2021) revealed that of the 79 patients in the study, 76 (96.2%) had received one prior line of therapy, while the remaining three (3.8%) had received two lines of therapy. The median follow-up duration of 10.2 months had 10 patients (12.7%) still on treatment. The median treatment duration was 4.3 months (07-22.1). It is important to note that all patients experienced treatment-emergent adverse events (TEAE) grade ≥1, 55.7% reported grade ≥3, with the most common TEAEs being nausea (67.1%), vomiting (44.3%) and fatigue (57.0%).
The new survival data showed overall survival (OS) of 12.1 months ((95% CI, 9.4-15.4), with a median progression-free survival (PFS) of 5.6 months (95% CI, 4.2-8.3) in patients who received trastuzumab deruxtecan.
Of particular interest to patients, and the patient advocacy community, patient-reported outcomes were also presented, highlighting that patient-reported quality of life did not worsen through cycle seven (duration of treatment 4.8 months). The study utilized the European Organization for Research and Treatment of Cancer 5-dimensional (EQ-5D) survey and the Functional Assessment of Cancer Therapy-Gastric (FACT-Ga) measure.
Shitara K, Bang YJ, Iwasa S, et al; DESTINY-Gastric01 Investigators. Trastuzumab deruxtecan in previously treated HER2-positive gastric cancer. N Engl J Med. 2020;382(25):2419-2430.
LBA55 Primary analysis of a phase II single-arm trial of trastuzumab deruxtecan (T-DXd) in western patients (Pts) with HER2-positive (HER2+) unresectable or metastatic gastric or gastroesophageal junction (GEJ) cancer who progressed on or after a trastuzumab-containing regimen, van Cutsem, E. et al. Annals of Oncology, Volume 32, S1332.
Author:
Ruel Jacob