World Pancreatic Cancer Day 2019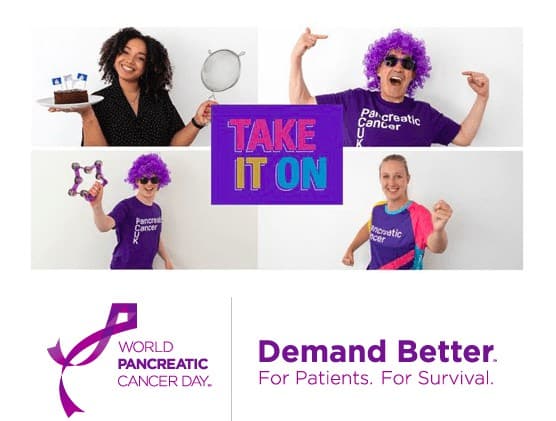 On November 21, people around the world united to demand better in the fight against the world's toughest cancer. The World Pancreatic Cancer Coalition, consisting of more than 80 organizations from over 30 countries and six continents, raised global awareness and inspired action, bringing greater attention, awareness, and better outcomes to this deadly disease.

Thank you to everyone who participated in World Pancreatic Cancer Day 2019. With your support, we turned the world purple, raising awareness for a disease that desperately needs more attention and progress to help patients fight and survive.

Please mark your calendar and save the date for World Pancreatic Cancer Day 2020 – Thursday, November 19, 2020

Click here to find out more about what happened on WPCD 2019.