Zolbetuximab Plus Chemotherapy Extends Overall Survival for Patients with Advanced or Metastatic Gastric & Gastro-oesophageal Junction Adenocarcinoma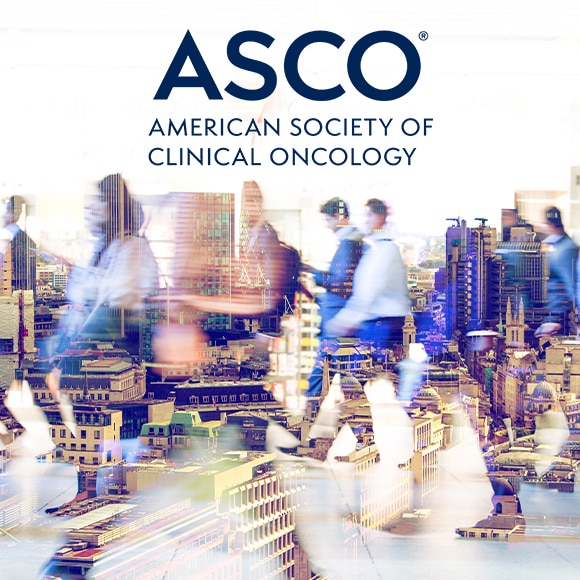 The Annual American Society of Clinical Oncologists Gastrointestinal Cancers Symposium (ASCO GI) kicked off the year with lots of new data in the field of digestive cancers.
Of interest were the primary results from the phase 3 SPOTLIGHT trial (NCT03504397), which demonstrated a survival benefit, along with a tolerable safety profile for zolbetuximab combined with mFOLFOX6 compared to mFOLFOX6 plus placebo in patients.
SPOTLIGHT is an international, double-blind, placebo-controlled trial that enrolled 565 patients with previously untreated locally advanced unresectable or metastatic gastric/ GEJ adenocarcinoma, who were CLDN18.2-positive and HER2-negative.
Currently, the standard treatment for patients with HER2-negative, advanced, or metastatic gastric/ gastroesophageal junction (GEJ) adenocarcinoma is chemotherapy with mFOLFOX6, with a median overall survival of approximately 1-year.
The goal of the study is to find out if zolbetuximab with mFOLFOX6 can help these patients to live longer by stopping the cancer from getting worse. The study evaluated the patient's progression-free survival, overall survival, duration of their response to treatment, safety, and tolerability, among other measures.
Advanced, unresectable gastric or GEJ cancer and metastatic gastric or GEJ cancer express a unique set of tight junction proteins called Claudin 18.2(CLDN 18.2), making it a potential target for anti-tumor therapy. 1,2 Tight junction proteins regulate the passage of ions, water and solutes, in different types of cells. Zolbetuximab is a monoclonal antibody under clinical investigation that targets CLDN18.2 on the surface of cancer cells, specifically in the gastric mucosa.3
Results presented at the study's most recent data cut-off showed that patients who received the zolbetuximab-chemo regimen lived for a median of 10.6 months (95% CI, 8.90-12.48) without their cancers progressing median progression-free survival (PFS), compared to patients who received the chemo-placebo combination who lived a median of 8.7(95% CI, 8.21-10.28) months before their cancers progressed. These data were independently reviewed, suggesting a 25% reduction in the risk of disease progression or death for the zolbetuximab-chemo arm.
Additional data on the zolbetuximab-chemo regimen showed 1-year PFS rates of 49% and 35% with the placebo-chemo combination. At the 2-year follow-up, these rates were 24% for the zolbetuximab-chemo regimen and 15% for the control arms. Data on overall survival showed that patients who received zolbetuximab-chemo lived for a median of 18.23 months compared to 15.5 months for patients who received the placebo.
Kohei Shitara, MD, the lead study author of the trial said: "[he] believes this 18-month median survival should be the longest overall survival [seen] in a global phase 3 trial for gastric cancer" and that "Zolbetuximab plus mFOLFOX6 is a new potential standard-of-care treatment for a biomarker-based subgroup of patients with CLDN18.2-positive/HER2-negative locally advanced unresectable or metastatic gastric/GEJ adenocarcinoma."
During his talk, Dr. Shitara noted that while the formal patient-reported outcomes (PROs) analysis is still being worked on, an initial descriptive analysis did not show differences in PROs between treatment arms. Regarding safety, treatment-emergent adverse effects (TEAEs) were similarly reported, at 99.6% in both treatment groups, with the most common TEAEs associated with zolbetuximab-chemo being nausea, vomiting, and decreased appetite.
These promising primary results set the basis for more extensive trials and long-term follow-up data to confirm the benefits of zolbetuximab in combination with chemotherapy for patients with advanced and metastatic gastric cancer before clinical practice can change.
Read more about SPOTLIGHT HERE
References:
1. Moentenich, V. et al. Claudin 18.2 expression in esophageal adenocarcinoma and its potential impact on future treatment strategies. Oncol Lett 19, 3665–3670 (2020).
2.  Marofi, F. et al. CAR T cells in solid tumors: challenges and opportunities. Stem Cell Research and Therapy vol. 12 Preprint at https://doi.org/10.1186/s13287-020-02128-1 (2021).
3. Qi, C. et al. Claudin18.2-specific CAR T cells in gastrointestinal cancers: phase 1 trial interim results. Nat Med 28, 1189–1198 (2022).