All.Can – Cancer Care Efficiency Resources for DiCE Members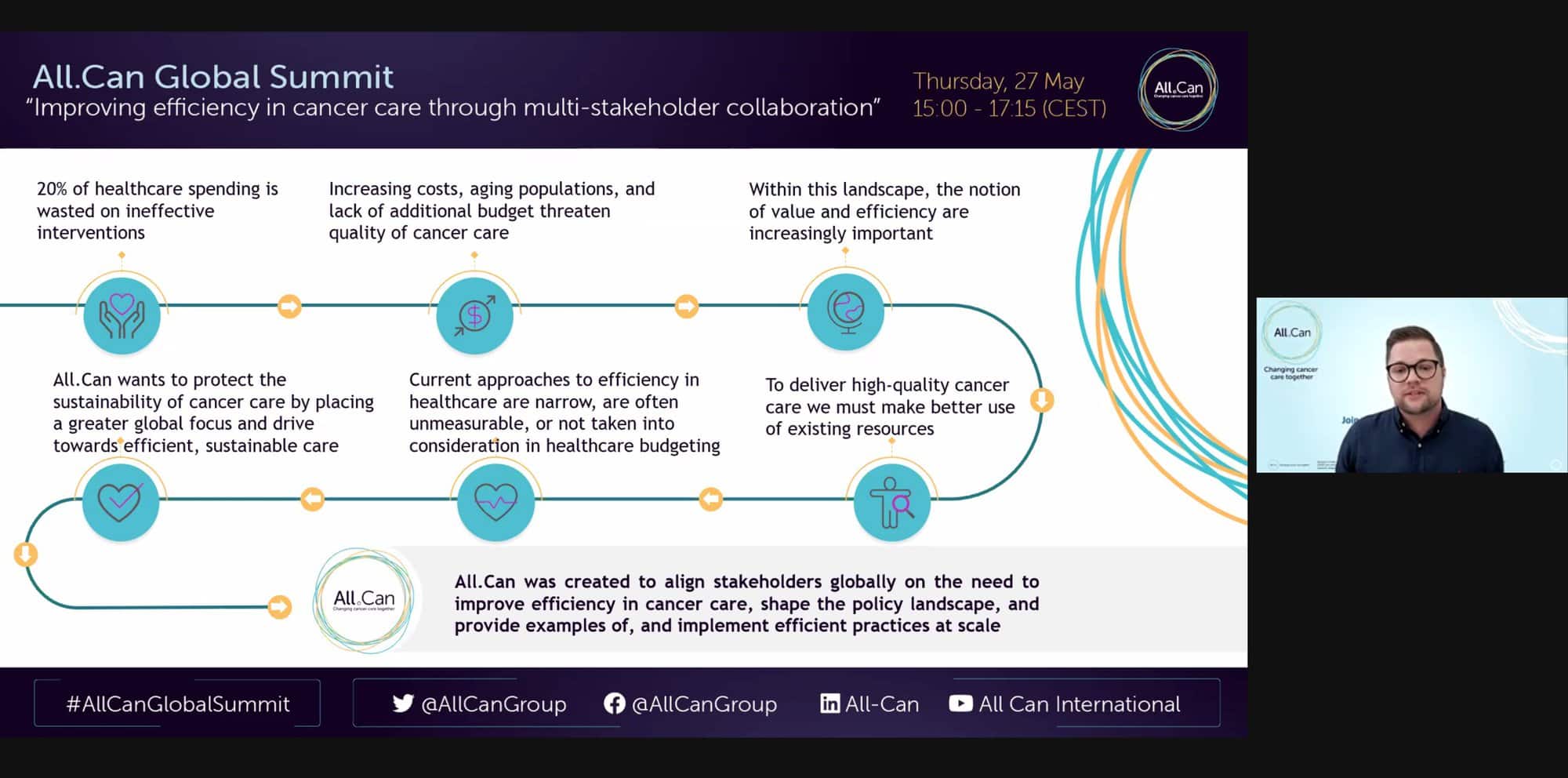 May 27, All.Can, an international multi-stakeholder not-for-profit organisation working to improve the efficiency of cancer care, held a Global Summit 'Improving efficiency in cancer care through multi-stakeholder collaboration'. The event was one example of the tools the organisation makes available to the international cancer community in creating a community that works towards increased efficiency in cancer care. As they share a common philosophy of having the patient at the heart of all cancer care, DiCE is happy to collaborate as a member with All.Can by sharing digestive cancer patient perspectives with the network. In turn, we would also like to highlight the All.Can resources available to our own Members that can help in advocacy efforts across all European countries.
Just some of the key resources we can recommend our Members explore include:
The All.Can Efficiency hub, a collection of global best practices that provide possible solutions to recurrent issues in cancer care. DiCE Members are encouraged to explore the hub and gain inspiration from its examples. All.Can is also always interested in best practices that DiCE Members can add to the hub – if you have an idea you would like to add please contact us. One such project DiCE may look to add is the recently launched Carers Connect Portal.
Their latest report, published at the recent summit 'Harnessing Data for Better Cancer Care'. The report offers policymakers, care providers, patients and decision-makers a forward-looking view of how to ensure high-quality health data are systematically collected and used to improve outcomes for patients across the entire cancer care pathway.
The All.Can survey of patient and caregivers on efficiencies in cancer care from 10 countries and over 4,000 participants
For more information and resources please see the All.Can website or contact us for any questions.