Calling All Full Members! Applications are now Open for the Wolfram Nolte Memorial Award for Colorectal Cancer Projects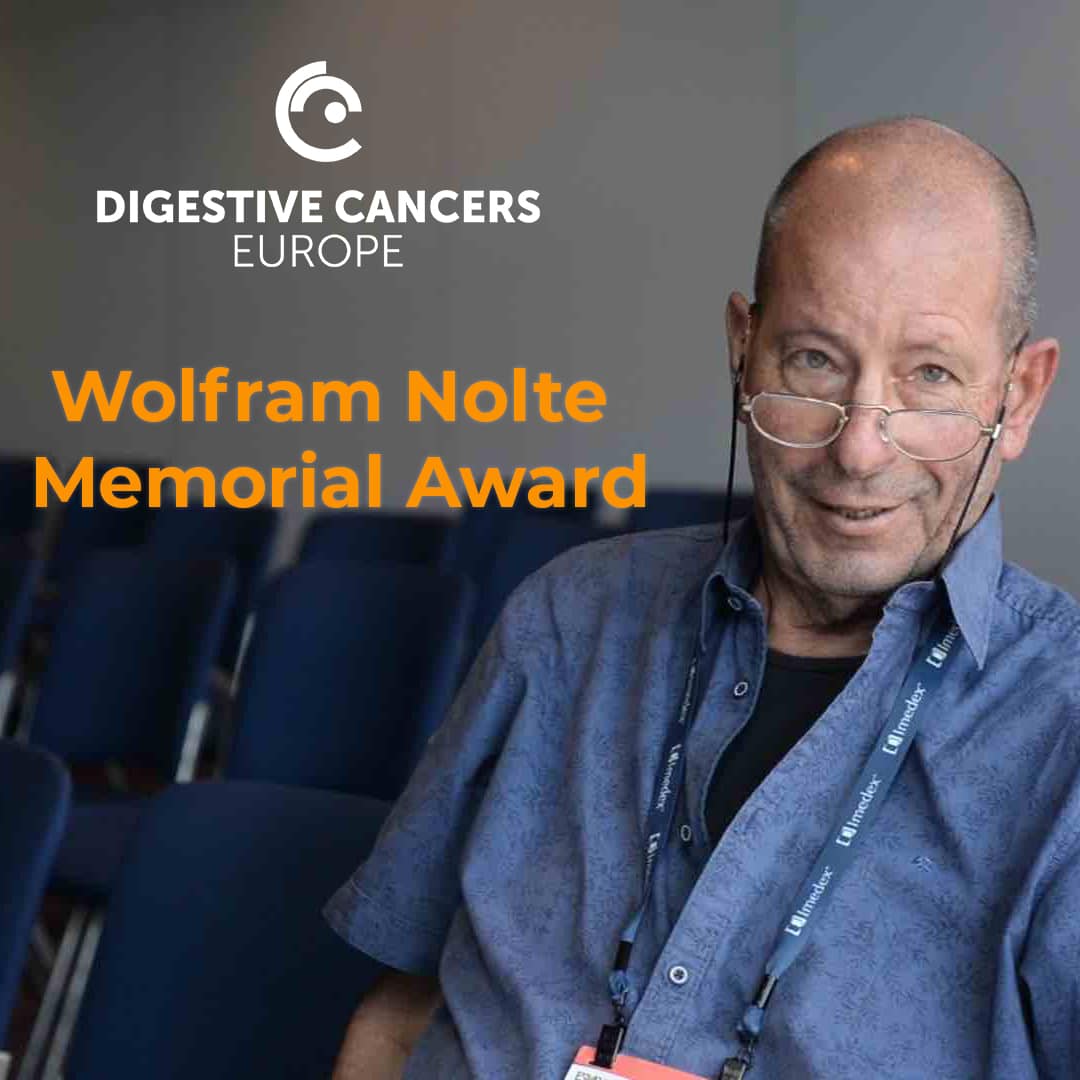 Digestive Cancers Europe would like to make a call to all Full Members with projects in colorectal cancer (CRC) to apply for our annual Wolfram Nolte Memorial Award by 15 October 2022. The prize of €5.000 awaits the winning project!
The award was established in 2019 in the name of the late Wolfram Nolte, a dear friend to many at DiCE and a metastatic CRC (mCRC) patient who was very active for many years in raising awareness, improving patient education and sharing his experience.
What criteria do projects need to fulfil?
The project needs to aim at solving an unmet need for CRC Patients/Carers. Only Full Member Organisations are eligible to apply. The following criteria will be graded by our international jury comprising of patients and patient advocates:
Importance of the unmet need that is to be solved
Innovativeness of the project
Feasibility of measuring key performance indicators
Achievability of the project
Involvement of other stakeholders
Sustainability of the project
Project outlines should be sent to Ghislaine, our Administrative Manager before 15 October 2022. The winner will be announced in our monthly newsletter.
Judging Panel
Applications will be judged on the criteria above by the following experts:
Previous award recipients:
2021, EuropaColon Polska. Project aim: CRC during pregnancy and develop a series of educational materials to raise awareness among pregnant women and healthcare professionals about the neglected signs of CRC during pregnancy.
2020, EuropaColon Portugal. Project aim: providing palliative care to mCRC patients in a specific region of Portugal
2019, EuropaColon Polska. Project aim: to improve the quality of life for a specific group of mCRC patients that have functional urological complications after surgery