Primary Findings From The GLOW Study Signals Positive Momentum In The Development Of Novel Therapeutic Options For Patients With HER2-Negative Locally Advanced Unresectable Or Metastatic Gastric & GEJ Cancers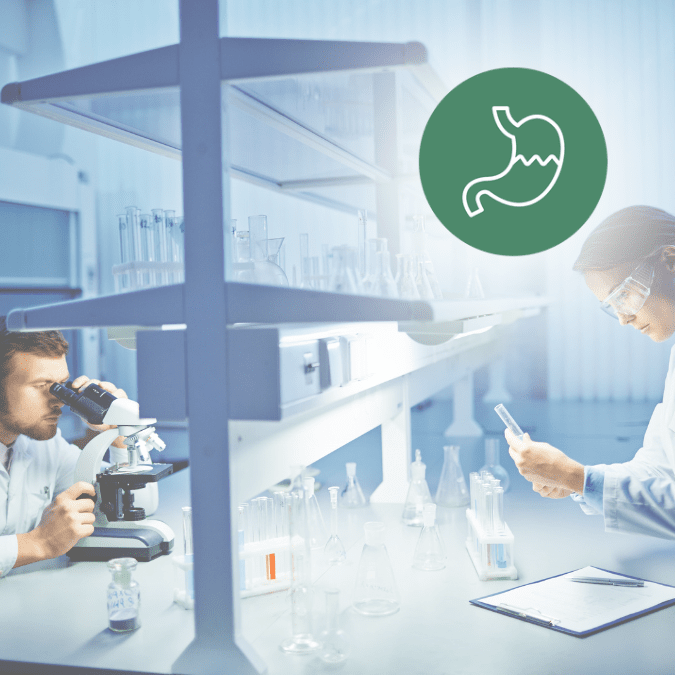 At the end of 2022, leaders of the Phase 3 clinical trial GLOW shared their positive primary findings. GLOW (NCT03653507) is a global, multicenter, double-blind, randomised study aimed at evaluating the efficacy and safety of zolbetuximab in combination with CAPOX (combination chemotherapy which includes the agents capecitabine and oxaliplatin) in patients with HER2-negative locally advanced unresectable or metastatic gastric and gastroesophageal junction (GEJ) cancers.
Advanced, unresectable or metastatic gastric or GEJ cancer express a unique set of tight junction proteins called Claudin 18.2 (CLDN 18.2), making it an ideal target for anti-tumour therapy (tight junction proteins regulate the passage of ions, water and solutes, in different types of cells).1,2 Zolbetuximab is an investigational first-in-class monoclonal antibody that targets CLDN18.2 on the surface of cancer cells, specifically in the gastric mucosa. Pre-clinical studies have shown that when zolbetuximab binds to CLDN18.2, it stimulates the immune system to induce cancer cell death via two distinct pathways.3
The GLOW study enrolled 507 patients at locations across the U.S., Canada, the United Kingdom, Europe, South America, and Asia. The primary endpoint of this study was progression-free survival of patients treated with a combination of zolbetuximab and CAPOX versus placebo plus CAPOX, and the secondary endpoints will evaluate overall survival, objective response rate, duration of response, safety and tolerability, and quality-of-life parameters. Results will be presented at an upcoming scientific conference, as well as in a publication, but the update highlighted that the study showed statistical significance in progression-free survival (PFS) for patients treated with zolbetuximab plus CAPOX versus placebo plus CAPOX, meeting its primary endpoint. Furthermore, overall survival (OS), showed statistical significance for patients treated with zolbetuximab plus CAPOX versus placebo plus CAPOX, meeting its secondary endpoint, with the most common treatment-emergent adverse events (TEAEs) reported being nausea and vomiting.
Zolbetuximab in combination with mFOLFOX6 (a combination of three chemotherapies known as oxaliplatin, leucovorin, and fluorouracil) is also being evaluated in SPOTLIGHT, another Phase 3 trial (NCT03504397). SPOTLIGHT demonstrated a survival benefit, along with a tolerable safety profile for zolbetuximab combined with mFOLFOX6 compared to mFOLFOX6 plus placebo in patients. Read about it HERE
Typically gastric cancer is diagnosed in the advanced or metastatic stages when treatment options are very limited, the findings and positive results from these two key trials show immense potential for zolbetuximab as a therapeutic option for patients with locally advanced, unresectable or metastatic gastric or GEJ cancer.
References
1. Moentenich, V. et al. Claudin 18.2 expression in esophageal adenocarcinoma and its potential impact on future treatment strategies. Oncol Lett 19, 3665–3670 (2020).
2. Marofi, F. et al. CAR T cells in solid tumors: challenges and opportunities. Stem Cell Research and Therapy vol. 12 Preprint at https://doi.org/10.1186/s13287-020-02128-1 (2021).
3. Sahin, U. et al. FAST: a randomised phase II study of zolbetuximab (IMAB362) plus EOX versus EOX alone for first-line treatment of advanced CLDN18.2-positive gastric and gastro-oesophageal adenocarcinoma. Annals of Oncology 32, 609–619 (2021).