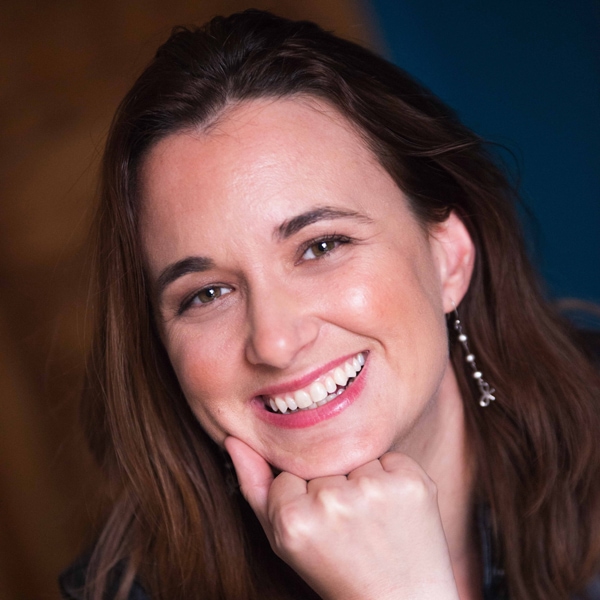 Katell's story
Today, I want to share my story to raise awareness about colorectal cancer among "young" people, which is significantly increasing worldwide. It's essential to know the symptoms so that they can be detected as early as possible, both for patients and medical teams.
Katell Maguet is a 43-year-old French woman who lives in The Netherlands. She shared her emotional story with colorectal cancer to give a voice to young patients.
I was diagnosed with Stage 3 colorectal cancer in February 2021 at 40. I experienced the first symptoms a year earlier. I had red blood in my stools occasionally and frequent abdominal pains. Since I was also being treated for endometriosis and we were in the middle of the IVF process, I did not worry too much. I thought I was in good health, didn't smoke or drink, and exercised regularly. I went to see my GP when I had blood almost daily. I described all the symptoms, and I was sent home with paracetamol.
Eventually, my gynaecologist prescribed an emergency colonoscopy before the endometriosis surgery.
After the examination, the doctor debriefed us. Fortunately, my partner was with me. I have very few memories of that appointment. I was still under the effects of the sedation, and the announcement was a real shock. The doctor was straightforward (that's so Dutch!) and informed us that they had found a tumour that was most likely cancerous. My partner and I received confirmation ten days later from the surgeon, who shared with us the treatment protocol: 5 weeks of radiotherapy and capecitabine chemotherapy before the surgery, which would result in a temporary or permanent stoma. They would only know while performing the surgery.
We decided not to share the news until it was confirmed. We were in the middle of the Covid period. Living in the Netherlands with my family in France, I had to break the news to them over the phone. I had time to process the information. The announcement was extremely hard. I felt I had to protect them and couldn't share my fears. I remained very factual. We had always thought that my maternal grandfather had died of colorectal cancer. As a result, my mother had regular colonoscopies. In our quest for more information, we realised it had never been confirmed. After some tests, we found out that my cancer is not genetic!
I researched on the Internet to find information about rectal cancer, stomas, and life after cancer. I talked to young people with a stoma (mainly because of Crohn's disease), and it reassured me.
The surgery scheduled for 14 July (the National Day of France, I saw it as a sign!) was cancelled the day before, as there was no longer any trace of the tumour. I joined the Wait and See protocol with extensive check-ups every three months (blood test, MRI, CT-Scan, and sigmoidoscopy). Waiting for the results was very stressful each time. I had difficulty envisioning the future. On top of that, I had to deal with the effects of menopause caused by radiotherapy. Going from wanting a child to menopause was highly challenging. We had to mourn the family as we imagined it. I had counselling to help me through the grieving process.
During the one-year check-up sigmoidoscopy, I saw on the screen, along with the surgeon, that the tumour had returned. I immediately noticed the dramatic change in the atmosphere in the room. The biopsies were performed without sedation, which was even more traumatising. I felt like my world was crumbling.
Once again, I had to announce it to my family and friends over the phone! To keep in touch, I suggested that they send me postcards. They played along and were very creative! It helped us all.
Before the surgery, we could still go on a road trip through the Australian outback (planned for several months as an end-of-treatment celebration). This trip allowed me to be in better physical shape and, above all, to live unforgettable experiences with my partner.
The two surgeons performed the 7h30 surgery in June 2022. I underwent a TAMIS-TME, a complete rectal resection, with the least invasive procedure possible. I was pleasantly surprised to see the tiny scars! I had a temporary stoma that I easily accepted, thanks to my online discussions.
The reversal surgery was performed three months later. Even though I had been warned that it would be challenging, I didn't expect to struggle so much psychologically. I barely left home for the first three months. I had to go to the bathroom frequently and could not anticipate or control it. I suffer from severe LARS.
Hypnosis and self-hypnosis immensely helped me throughout the entire treatment period. It enabled me to better manage the pain, stress, and doubts and to find the resources to keep moving forward. I started colon irrigation a few weeks ago. I can go out again without worrying about not finding a toilet. I have started travelling again. And in September, I'm starting a Bachelor of Psychology at the University of Amsterdam. I worked in R&D before cancer, and now I want to focus on the human side of things, and I would love to work on improving the quality of life after cancer!
To celebrate the end of my treatments, I have also planned a photo session with an artist who enhances scars with gold. I need to reclaim my body. Healing mentally and physically takes time. Fortunately, there is life after colorectal cancer. It is undoubtedly different from what was imagined. It's up to us to reinvent it!
I could have been diagnosed earlier, with probably a better quality of life. I cannot change it. Today, I want to share my story to raise awareness about colorectal cancer among "young" people, which is significantly increasing worldwide. It's essential to know the symptoms so that they can be detected as early as possible, both for patients and medical teams.
Finally, I would like to thank the staff at the Flevoziekenhuis. I was apprehensive about receiving medical care in the Netherlands, not knowing the healthcare system, and not speaking the language. I met a team at the forefront of research, open to my numerous questions and very kind. Merci!
Keep in touch with me on my Instagram and LinkedIn accounts @katell_maguet.
We want to hear your story
We hope that this section of our website will provide the platform and inspiration for patients/survivors to tell their own story. If you would like to contribute to this page please contact us.