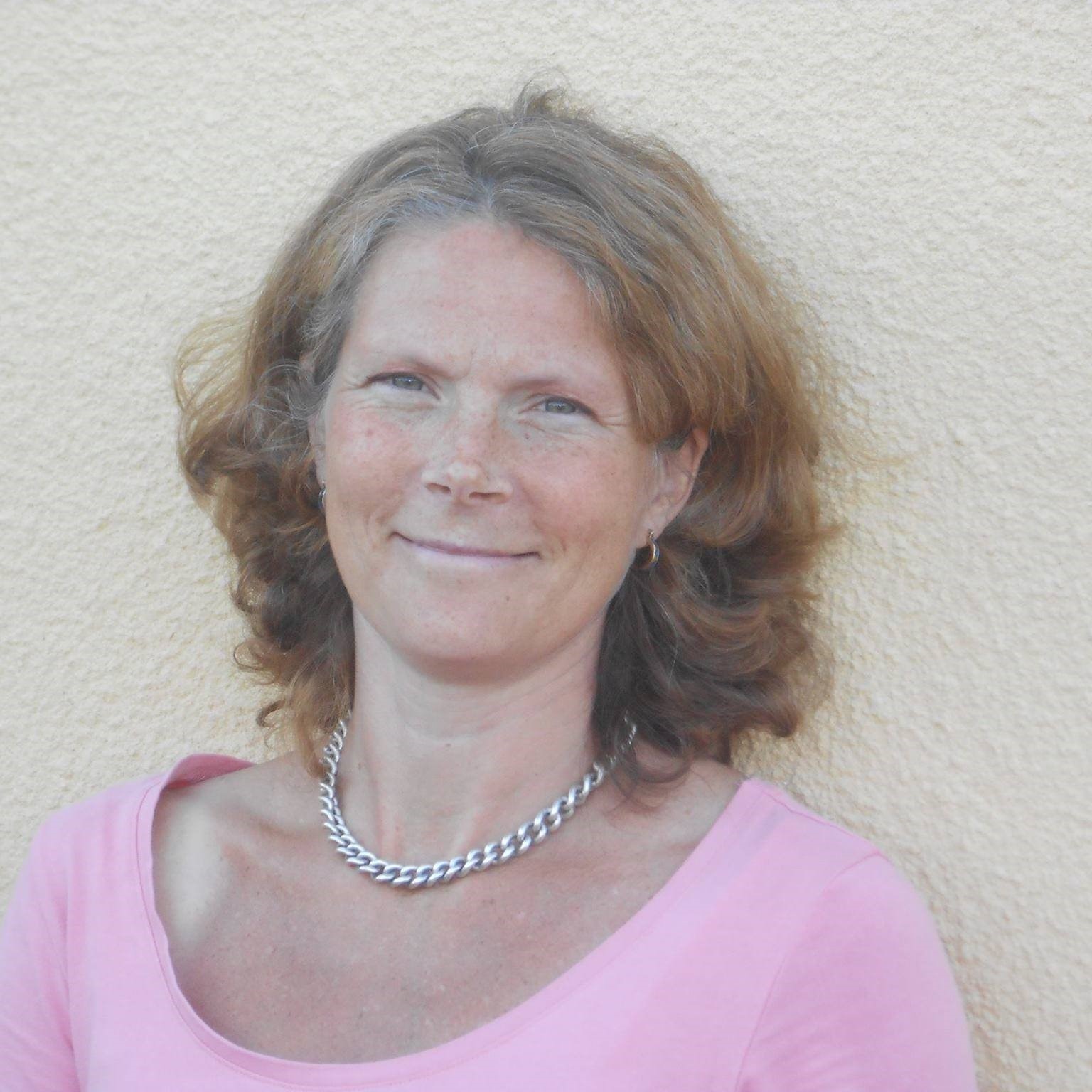 Helena's story
Shortly before my 48th birthday in April of 2021, I began experiencing an unusual sensation in my oesophagus. It was so discomforting that I made an appointment with my doctor, something I had rarely done before.
My name is Helena D'Arcy. I live in Sweden and am a full-time working mother of seven who has always been super-healthy and active.
Shortly before my 48th birthday in April of 2021, I began experiencing an unusual sensation in my oesophagus. It was so discomforting that I made an appointment with my doctor, something I had rarely done before. I shared with my doctor that an uncle of mine had suffered from oesophageal cancer in 2012, and a quick gastroscopy led to my diagnosis of cardia cancer – a tumour was detected in the lowest part of the oesophagus, where the tube enters the stomach.
Receiving this news was somewhat of a shock. The hardest part was telling my children, especially the older ones. I tried to be slightly vague – to prevent them from googling my type of cancer and finding all sorts of information on how likely I was to survive – while at the same time being open and honest with what I knew about the road ahead. I was also very open with relatives, friends and colleagues right from the start, and I found much strength from knowing that many people were aware of what I was about to go through. Having my uncle as a living example of surviving cardia cancer was also important; first of all, he survived a much further developed tumour than mine, but also because he could share with me what to expect and how to cope throughout this ordeal.
In the late spring and summer of 2021, I received four rounds of chemo, and I was then given about a month to recuperate and gain weight before my operation. In August, I had a successful surgery and then four more rounds of chemo, and that was it. Everything looked fine.
In the Spring of 2022, by sheer coincidence and thanks to my surgeon's insisting on subsequent scans after I had felt discomfort while swallowing, another tumour was discovered in the bile duct in early May. No time was wasted doing a biopsy as an operation was urgent, and then just a few weeks later, I had a second major operation to remove a new tumour along with half of my liver.
I was recovering well and able to enjoy the summer. However, by sheer coincidence, new scans revealed four more small tumours in my liver later in the summer due to a post-operation blood clot. Around the same time, I was told that the bile duct tumour was related to the primary oesophageal cancer and that the liver tumours were probably same cancer that had continued to spread. But the oncologists showed no signs of giving up. My treatment now included a combination of chemotherapy and immunotherapy that had been approved in Sweden for spread cardia-cancer just months earlier. I was one of the first cardia patients in my hospital to be given this treatment combination, starting in August of 2022.
Until now, I've had eight rounds of treatment. After the first three, the scans showed considerable shrinking of all four tumours, and during my most recent appointment, I was informed that all visible signs of cancer were gone. My oncologist was stunned; they had never seen results like this here in Uppsala. My health care team will now monitor me closely with regular scans and the possibility of starting immunotherapy again, should the tumours reappear.
My journey so far has been one of many ups and downs. Still, with great support from my family, relatives, neighbours, and many friends, we have lived a reasonably everyday life even through the tough days of side effects from chemotherapy and adjusting to a radically different way of eating after the oesophagus surgery. I have also been very fortunate to work throughout these nearly two years, except for a month after each operation, which meant I could feel like a valued colleague and not "just" a cancer patient. The small talk and general chat with the staff at the local hospital have also made nearly each of my many visits a pleasant experience.
My motivation throughout has, first and foremost, been my children. Our youngest one was barely three years old when I was diagnosed, and he needs his mother to be around for the future. And so do our older children, my husband, our sheep and last but not least, my bee hives!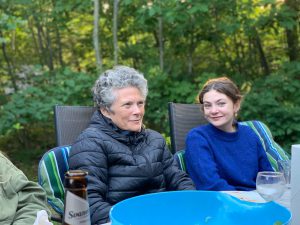 My advice to fellow patients – and their family members – is to try as much as possible to live in the moment, take one day at a time and not think too far ahead. Enjoy the hours and days when you feel well. And welcome the help offered by friends and other people, like assistance with food, grocery shopping, taking your children for a walk etc. I can honestly say that the number one takeaway for me throughout has been this: every cloud has a silver lining.
We want to hear your story
We hope that this section of our website will provide the platform and inspiration for patients/survivors to tell their own story. If you would like to contribute to this page please contact us.